Kareena Kapoor and Alia Bhatt share screen time for the first time in a jewelry brand commercial.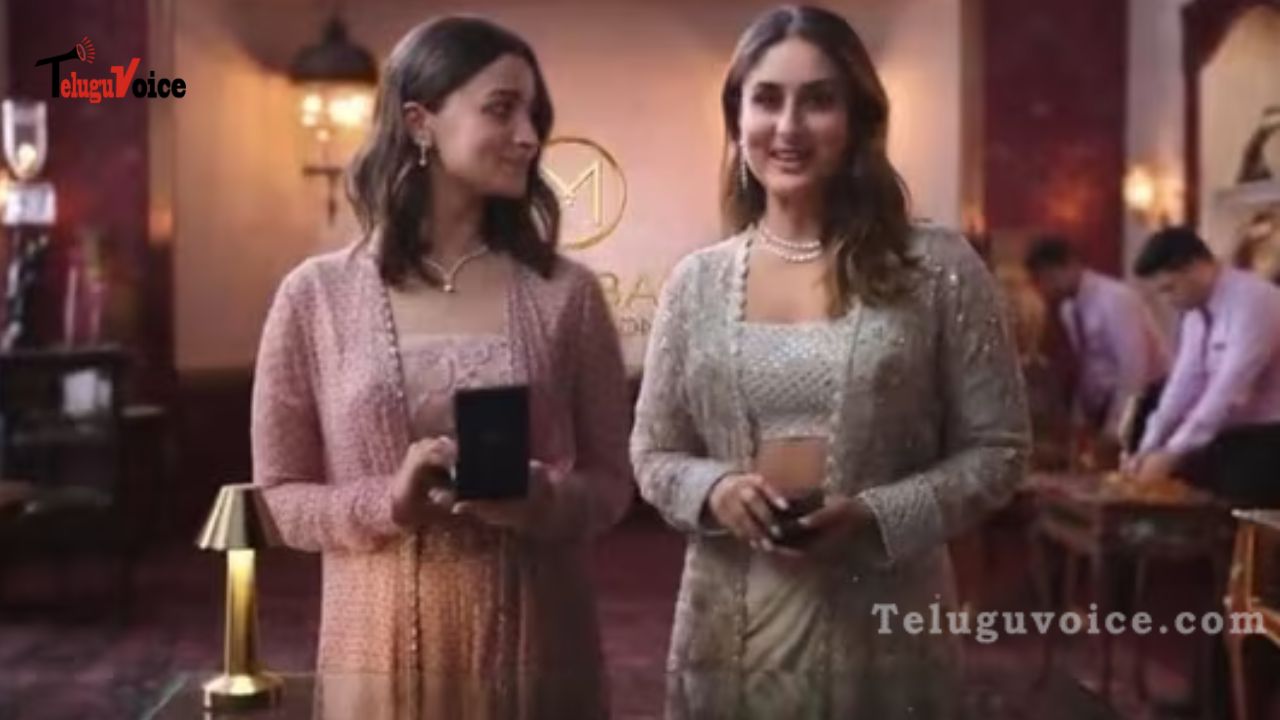 When Alia Bhatt and Kareena Kapoor joined up to appear in a jewelry brand promo, fans received a welcome surprise. Look at it below.
In a recent Instagram post, Alia Bhatt and Kareena Kapoor had already hinted at a potential collaboration. The two actors have now admitted that they worked together on a jewelry line. Kareena shared the Malabar Gold & Diamonds promo on her Instagram on Wednesday. The commercial opens with Alia and Kareena discussing gifts in a jewelry store.
Then Alia walks into a large room and lists the several reasons why giving someone special a piece of jewelry is appropriate. One such instance is when a guy asks his girlfriend to marry him. She promises that she will always take care of him, saying, "Main tumhara humesha khayal rakhunga."
The action then shifts to Kareena walking into a cozy room where a lovely necklace has been given to the couple as a gift for their 10th wedding anniversary. "10 nahi, 10 hazaar saal saath rakhunga (Not only 10 years, I will be with you for 10,000 years)," she declares.
Finally, Alia and Kareena appear together in the same frame as they declare that diamonds can also be given as gifts to oneself. They continue walking and remark, "Let the heart choose to speak in the form of diamonds for every occasion."
they posted on Instagram
Alia posted a few images of herself with Kareena on her Instagram account earlier in the month. Both of them could be seen posing next to each other and gazing into their own makeup mirrors in one of the photos. Both Alia and Kareena's reflections could be seen in their own mirrors in the second image.
In the last image, Kareena and Alia had goofy expressions and looked cute together. "Can it get any better… (wink face emoticon) P.S. Can someone please cast us in a film together…although we may spend most of our time on set reflecting," she wrote in the caption.
In terms of her professional career, Kareena most recently appeared in the Sujoy Ghosh-helmed thriller Jaane Jaan on Netflix. The Devotion of Suspect X served as the inspiration for the movie. Vijay Varma and Jaideep Ahlawat play significant parts as well. Additionally, she is working on The Crew and Hansal Mehta's next. Alia just revealed the title of her upcoming film, Jigra, which will be helmed by Vasan Bala. She last appeared in Rocky Aur Rani Kii Prem Kahaani by Karan Johar.