Interesting partnership between Allu Arjun and director Krish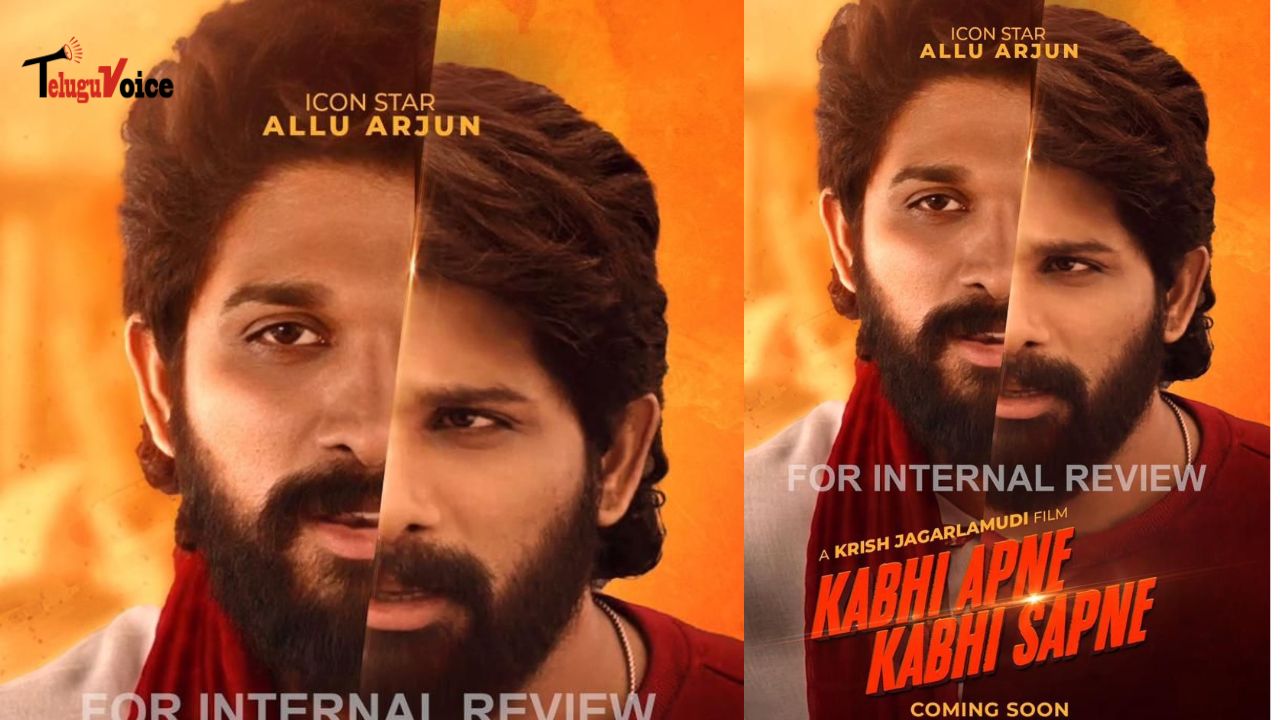 Allu Arjun, a National Award-winning actor, is presently preoccupied with Pushpa 2 filming. The next films in sequence are those directed by Trivikram and Sandeep Vanga. However, a new director has recently joined his cast. On social media, an unexpected poster for Allu Arjun and Krish Jagarlamudi's collaboration is now trending.
What is the plot of this movie, whose first look poster was released and bears the title "Kabhi Apne Kabhi Sapne" and the words "A Krish Jagarlamudi Film"? Today, makers gave us a glimpse that answered a lot of questions. Only published in Hindi, the teaser features icon star Allu Arjun in two contrasting looks.
It stars talented Bollywood performers like Tushar Pandey, Ketagi Mategaonkar, Bharat Bhatia, and Girish Kulkarni. At the very end, Allu Arjun only speaks two lines: "Papa Kehte The" and "Saaman Nahi Eey Hamaara Samman Hain."
After watching the trailer, fans and moviegoers are confused even though they have always wanted these two to work together to create another unforgettable figure like Cable Raju in Vedam. To find out, we'll have to wait a few more days. The audience will be astonished by whatever results from this combo, which is now popular on social media.