Union Minister Amit Shah Arrives In Hyderabad, Conducts A Mass Roadshow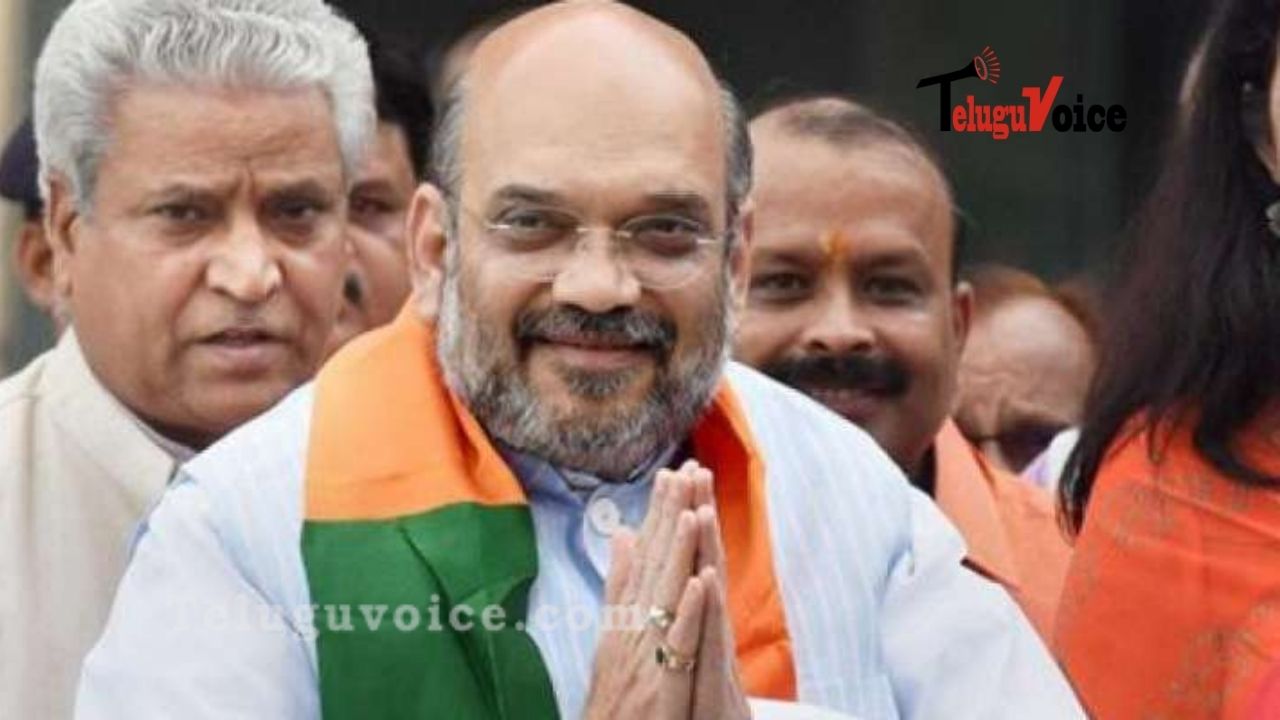 Union home minister Amit Shah arrived in Hyderabad and is holding a roadshow on Sunday to campaign for the Greater Hyderabad Municipal Corporation (GHMC) elections.
The Union minister is more concerned on eliminating the Nizam culture from Hyderabad City  which he talked about in the rally. He also emphasized on creating a "mini-India" here.
"We're going to free Hyderabad from the Nawab, Nizam culture and create a mini-India here. We want to build Hyderabad into a modern city, free from the shackles of Nizam culture," Amit Shah said. Amit Shah reflected on the fact that the people of Telangana are not happy but angry and upset with the ruling TRS in Telangana and Owaisi's "alliance. He also asserted that people have a strong faith in BJP that this time a BJP Mayor will be elected in the city's civic poll.
Amit Shah also said Hyderabad has the potential to become an IT hub. "Hyderabad has the potential to become an IT hub. Infrastructure development has to be done by the municipal corporation even though funds are given by the state and the Centre," he said.
The minister also offered prayers at the Bhagyalakshmi Devi Temple in Old City here and conducted a mass roadshow to gain people's trust in him and BJP.
Meanwhile, on the other side, KTR lashed out at BJP for the surgical strike comments calling them 'divisive' and as attempts to breach peace in the city. Also, CM KCR on Saturday slammed BJP for preaching the state on per capita income despite lagging behind in Uttar Pradesh.
Voting will be held in 150 wards in the GHMC polls on December 1 and the results will be declared on December 4.