Ugly faceoff of TV anchor and actor's goes viral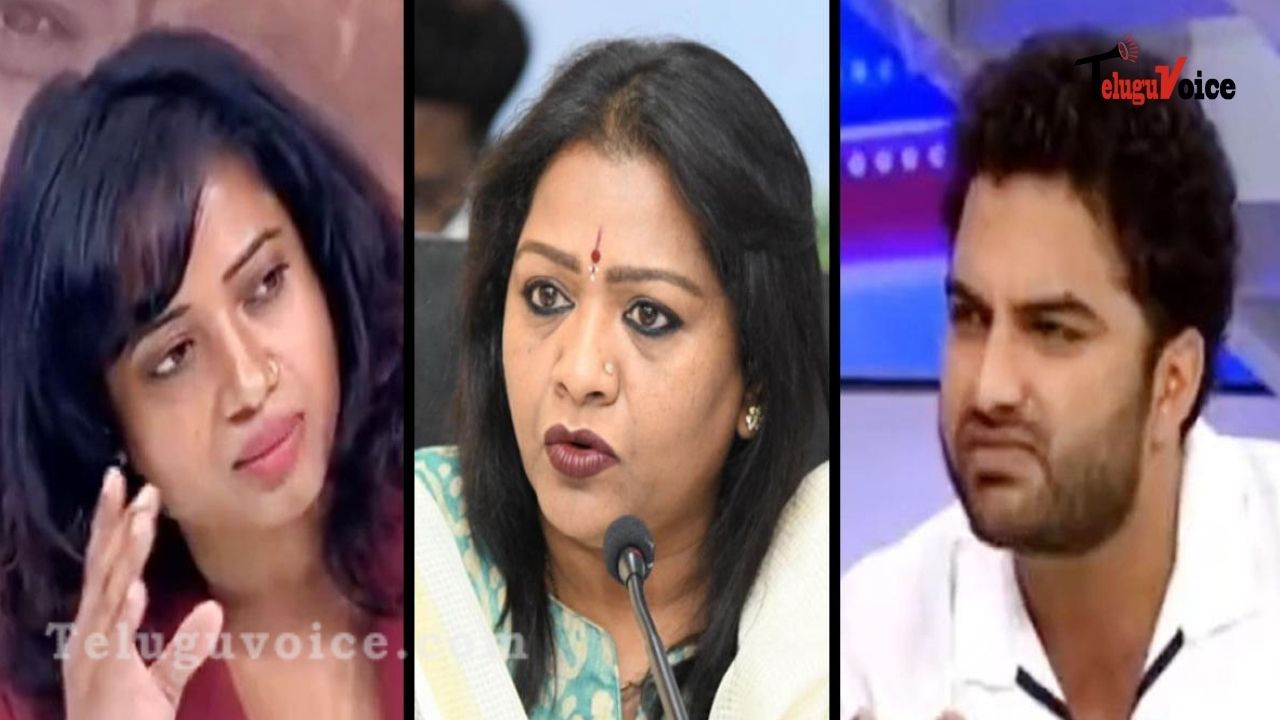 Mayor Vijayalaxmi Gadwal's tweet condemning words spoken by actor Vishwak Sen against TV9 anchor Devi Nagavalli has sparked a debate about who is really to be blamed for the entire incident.
The Mayor took to Twitter to slam the actor's actions and condemned his words. "...No amount of anger or frustration should trigger such words against women. Such action will not be tolerated. Vishwaksen should Refrain from making such heinous comments (sic)," she said.
Netizens have responded to the mayor's tweet by pointing out that the TV9 reporter was equally responsible for the war of words that erupted inside the station's studio.
The Mayor is referring to a controversial video from a debate on TV9 about a prank video created as part of the actor's movie promotions, the anchor was debating whether the prank was appropriate.
Devi Nagavalli refers to the actor as a "depressed person" and "Paagal Sen" (referring to his film Paagal), insinuating that he was in poor mental health and had made the prank video as a result of it. Devi then told him to leave the studio, but the actor replied, "F***ing it you called me, I am not interested in being in your studio," even as Devi shouted at him, telling him to leave.
While many felt the journalist provoked the actor, others supported the actor saying he had later apologized for the abuse he had used on air.
The entire issue began with a 'prank video' set up by Vishwak's team to promote his upcoming film Ashoka Vanamlo Arjuna Kalyanam.
With the prank video going viral, TV9 conducted a debate on it, with some guests and journalists, including an advocate, stating that such prank videos were harmful and a bad influence on youngsters, and calling them 'acts of madness.'
Advocate Arun Kumar, who was part of the debate, has even approached the State Human Rights Commission to register a complaint about Vishwak's prank video.
Vishwak later apologized for using the f-word in the presence of the journalist, insisting he had not done anything wrong aside from that. During an interview with NTV, he revealed that his team decided to pull off the prank near his home. It was not a nuisance, he insisted, and Lakshman had merely used water, not petrol. The video shows Lakshman and others laughing as they try to stop him. "If anyone was inconvenienced in the neighborhood, the complaint should come from them. These people cannot complain on their behalf," he said.
Babu Gogineni, who identifies as a humanist, rationalist and human rights activist and a popular name in the Telugu states took to Facebook to demand an apology from Devi Nagavalli.