US Election 2020 results updates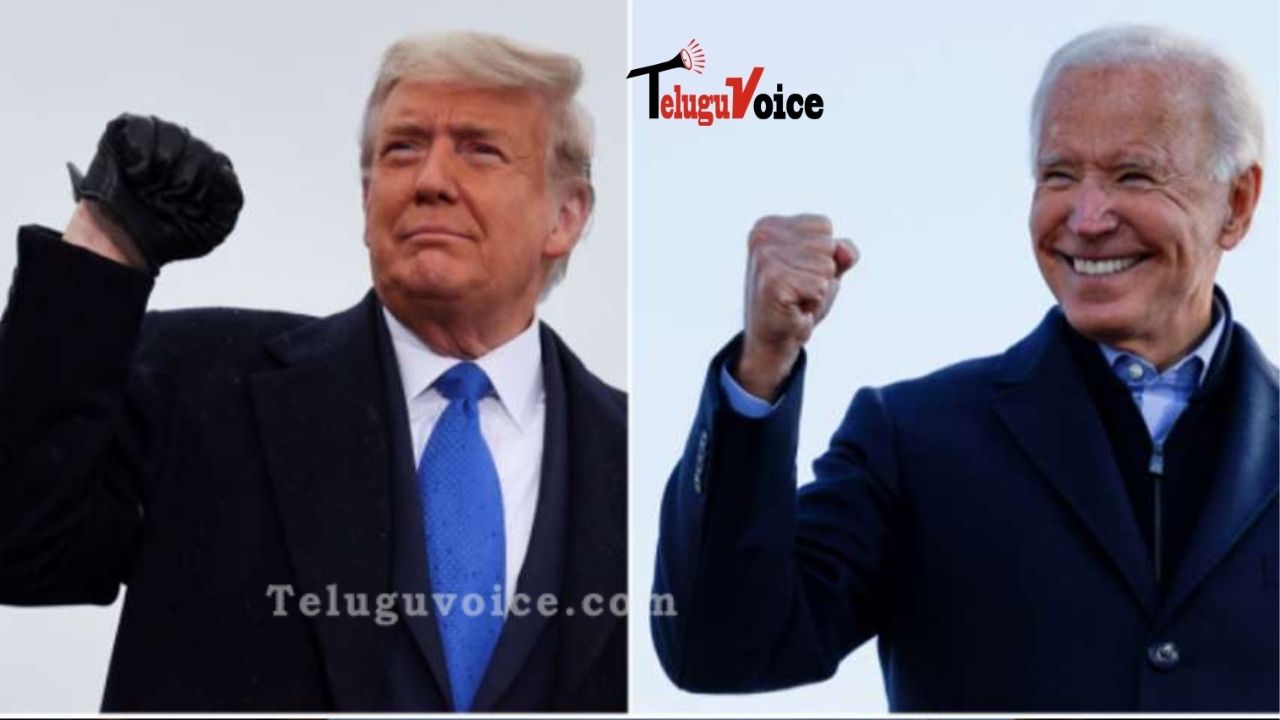 Joe Biden, Democratic candidate is inching towards a victory in the US presidential election. Joe Biden is ahead in Pennsylvania and recounting to be done in Georgia.
As Democratic leader Biden edges closer to 270 votes to make it to the White House, Trump said that his administration was going to fight so that Democrats "mustn't wrongfully declare" a President.
Joe Biden overtook Trump in Pennsylvania as vote counting is continued there and other critical states of Arizona, North Carolina and Nevada.
The contest in the battleground state of Georgia is too close to call and heading for a recount, a top official told.
Also, Joe Biden is also leading in Georgia, Nevada and Arizona. Missouri Sen.
Biden vs Trump: Margin in battleground states
Georgia: Biden leads by 4,430

Nevada: Biden leads by 22,657

Pennsylvania: Biden leads by 28,833

Arizona: Biden leads by 29,861

North Carolina: Trump leads by 76,515 Counting is still on in all of these states (as of 12.30 pm IST).
Though, counting was still underway for the key states, the results of which are crucial for both contenders. A candidate needs 270 votes to win the presidency.
The latest tally of early voting shows that almost 102 million US citizens cast their votes before Election Day, some 239 million people are eligible to vote this year. The mail-in ballots could take weeks to be counted in some states, meaning a winner might not be declared in the hours after polls close.
People are waiting for the result from the swing states of Arizona, Ohio, Pennsylvania, Florida, North Carolina, Michigan, Iowa, Georgia, Texas, and Wisconsin.
Biden has taken Democratic-leaning states like California, Colorado, Columbia, Connecticut, Delaware, Illinois, Maryland, Massachusetts, New Hampshire, New Jersey, New Mexico, New York, Oregon, Rhode Island, Vermont, Virginia, and Washington.
And Trump has won Alaska, Arkansas, Florida, Louisiana, Mississippi, Nebraska, North Dakota, Oklahoma, South Dakota, Tennessee, West Virginia, Kansas, Kentucky, Wyoming, Indiana, South Carolina, and Utah.
America is heading for a historic election with the largest voter turnout. As per United States Election Project, 6 states — Texas, Colorado, Oregon, Hawaii, Montana, and Washington turnout has been more as compared to 2016 polls.