Top Anchor Suma Kanakala Interviews IT Minister KTR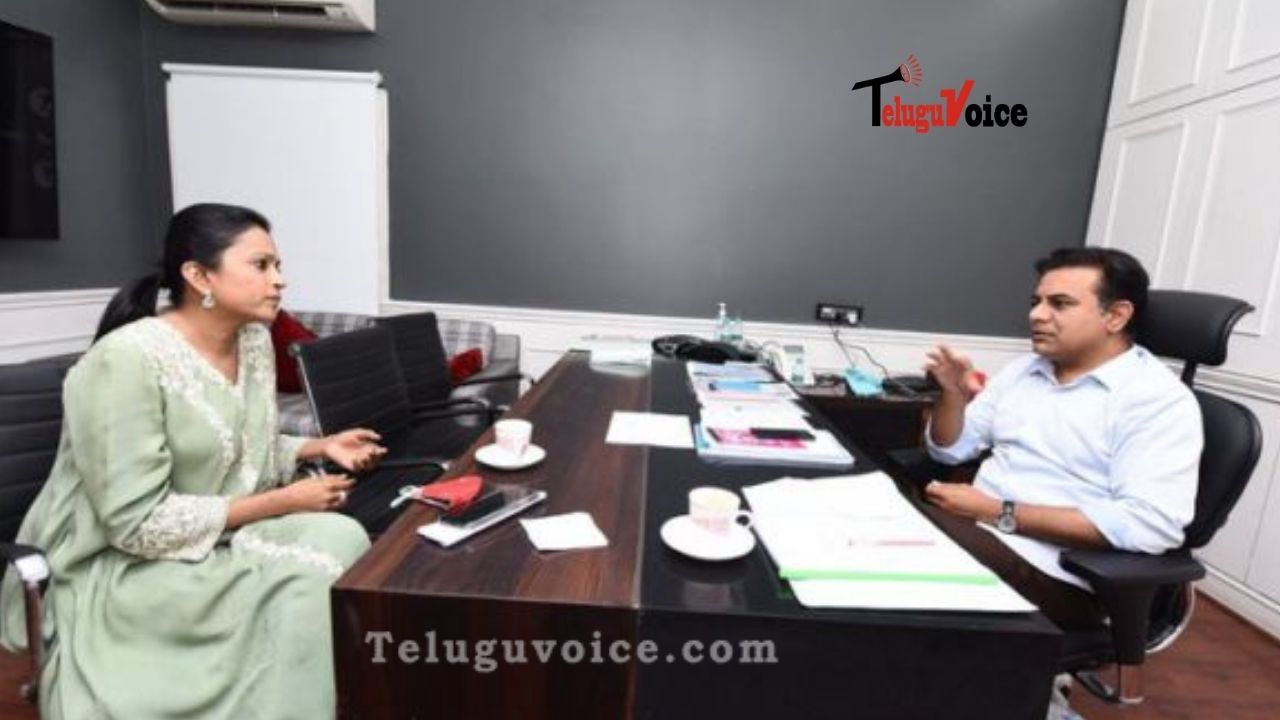 We all are familiar with Television's top anchor Suma Kanakala hosting talk shows and conversing celebrities in interviews. But unlikely this time, she was seen questioning IT and municipal minister KTR ahead of the GHMC elections.
The famous Telugu presenter also took to her Twitter handle and wrote, "It was such a pleasure talking to you @KTRTRS , I am the one talking blah blah generally in my shows,but your leadership makes it worth listening . Declaring,commitment and delivering is your way of being. Superb."
The interview was merely emphasized on projecting KTR to youth and praised for his leadership qualities. This also reflects on the fact that more and more politicians are now approaching to media and social media to get themselves a good face among public and having their things said.
While she was trolled for getting herself into interviewing the IT minister soon she announced about the interview. Many netizens have asked Suma to not do such political interviews as she is not familiar with them. They said to avoid political interactions and relations as it would have an impact on her as well.
A few have also trolled Suma for promoting TRS ahead of the GHMC polls. Many calls it as political stunt ahead of the GHMC elections to gain people support and come in limelight to promote the party.
While it is quite conflicting to see KTR involved in giving such long interviews inspite of preparing for elections as they approaches near.