Telangana Govt Introduces Life Insurance Cover For Handloom Weavers.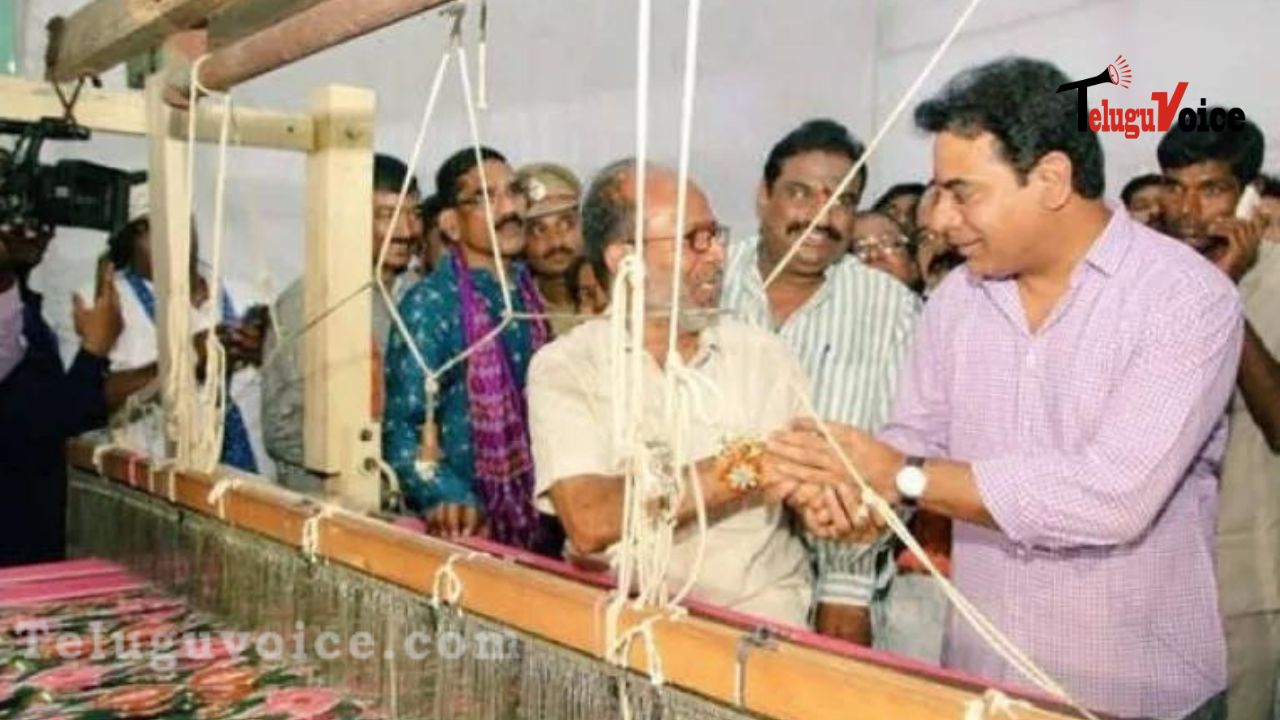 On Sunday, on National Handloom Day, the KCR government introduced the Nethanna Beema scheme for handloom weavers. In the scheme, weavers will get Rs 5 lakh life insurance cover.
The state govt has tied up with the LIC (Life Insurance Corporation) of India  and designated the state department of handlooms and textiles as the nodal agency for its implementation.
The LIC implements the scheme, but the government will pay the beneficiaries' annual premium amount.
"Telangana CM KCR and Rama Rao have brought the new schemes. In the past, there was life insurance for farmers, and now we have insurance for the weavers." he added.
Ramana further said that in state, approximately 1 lakh direct and indirect weavers work in the Handloom and Textile industry. The KCR administration has decided to give 5 lakh rupees to their nominees if they die.
Padma Shri awardee and weaver Chintakindi Mallesham said, "I am thankful to KCR on behalf of the Handloom workers as it is one of the best schemes for the Handloom weavers."
National Handloom Day is observed on August 7 to recognize the contributions of the handloom weavers of the country.