Secret Behind Indian-American Ceos' Success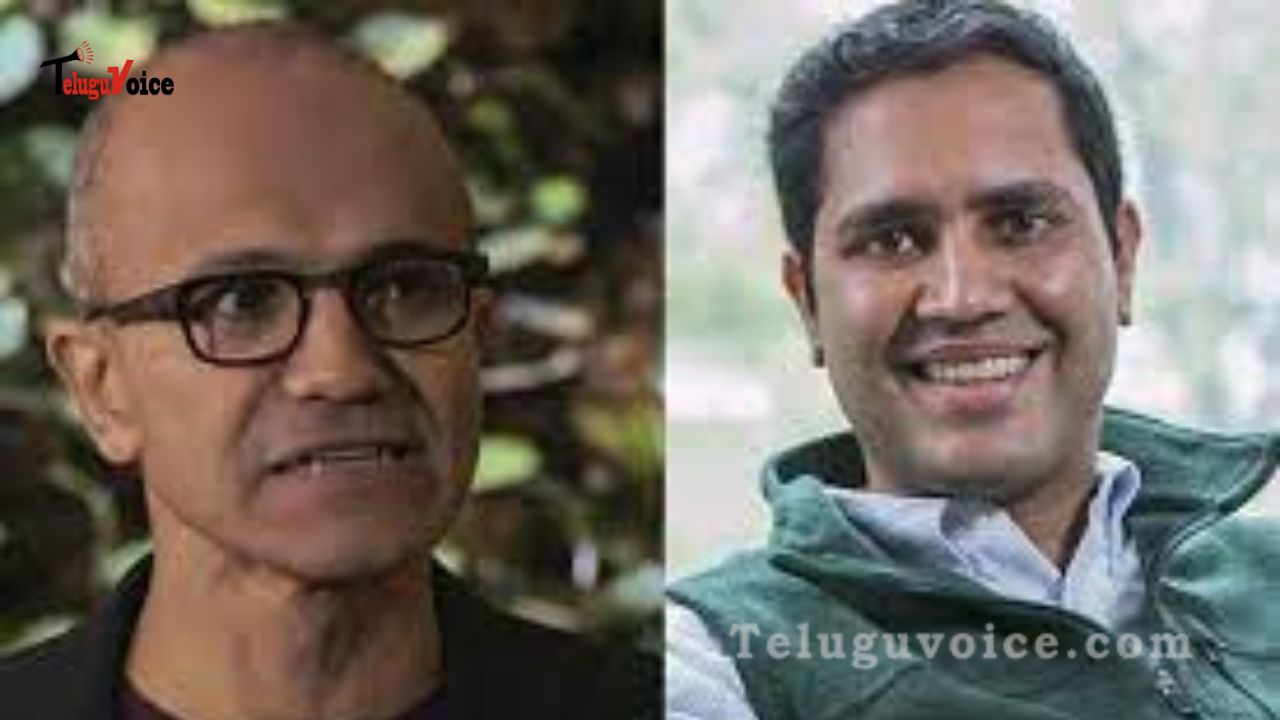 Ever since Satya Nadella and Sundar Pichai went on to become CEOs of their tech firms, Microsoft and Google, respectively in 2014, the aura of success has surrounded Indian Americans.
However, contrasts have also started surfacing when the top Indian-American CEO Vishal Garg of Better.com made it to news for the 2nd time after his digital mortgage company Better.com laid off over 3,000 employees in the US and India, just months after firing 900 employees on a viral Zoom call in December 2021.
Essentially, Vivek Wadhwa-author of the book "From Incremental to Exponential: How Large Companies Can See the Future and Rethink Innovation."-has attributed the success of Indian CEOs to the Indian culture and traits they inherited since birth. These traits enable Indian immigrants to succeed in the US as they are "the same traits that enable a CEO to transform company culture," he argued.
With strong family values and humility instilled since childhood, many of these Indian CEOs remained stronger. The result is seen in hard work, entrepreneurship, and creativity. Above all, a receptive American culture has made their dreams come true.
Changing scenario
Though Vishal Garg is not the first Indian CEO to fire employees, the way he fired them abruptly on a Zoom call has raised many eyebrows on cultural values in a boardroom.
Dwelling further on cultural traits inherited, not all are the same, especially when the situation demands. And Vishal Garg is not going to be the last one either.
In the case of Satya Nadella, when he took over as CEO of Microsoft in February 2014, the toxic culture that repeatedly berated employees with Bill Gates and Steve Ballmer playing the hardball business tactics left many partners loathed, as Wadhwa points out in his book.
Nadella inherited a humble attitude from his popular civil servant father N.Yugandhar, on whom a film has been made, while his son Zain, who had been born with cerebral palsy and passed away on March 1, made him stronger and more compassionate.
Visibly, within a few days after taking over Microsoft, he helped revive the American tech giant onto the path of positivity. Instead of harping on "know-it-all" American perception, he could impart "learn-it-all" curiosity among the Microsoft employees.
Instead of adapting the coercive traits of yelling in executive meetings or writing angry emails to the staff, he worked around to create a more comfortable environment in the company.
8 years after, here are the results — Microsoft now enjoys a market capitalization of $2.5 trillion compared to $300 billion in 2014. It's now the 2nd most valuable company in the world.
Similarly, Sundar Pichai of Google, Shantanu Narayen of Adobe and Jayshree Ullal of Arista Networks, Indra Nooyi at PepsiCo, and Ajay Banga at Mastercard — all have left a mark on themselves.
Hence, "Culture Shift" vividly replaces "Power Shift" but neither of them remains constant as contrasts always emerge in a rapidly changing world order.