PM Modi In Talks With Chief Ministers Of States, Discuss The Situation, Vaccine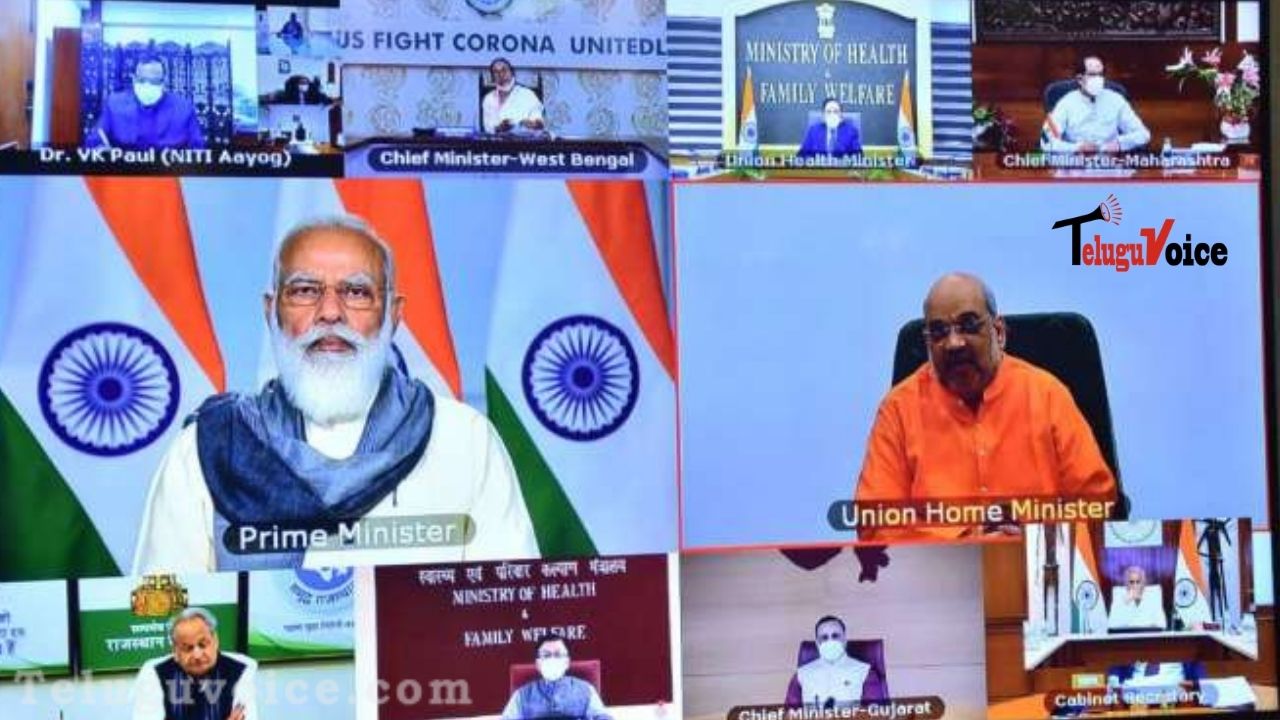 Prime Minister Narendra Modi, today held a virtual meeting with chief ministers of eight states where Covid-19 cases have seen a sudden spurt after the festive season to discuss over the prevailing situation and measures to curb them.
The CMs who were present during the virtual conference meet include Maharashtra Chief Minister Uddhav Thackeray, Rajasthan CM Ashok Gehlot, Gujarat CM Vijay Rupani, West Bengal Chief Minister Mamata Banerjee, Delhi Chief Minister Arvind Kejriwal, Haryana CM Manohar LalKhattar, Kerala CM P Vijayan, and Chhattisgarh CM Bhupesh Baghel.
PM Modi emphasized on the fact that India is doing far better than other countries and the situation here is relatively better than the countries in West.
Specifically mentioning, Modi asked the states to work on strategies that would bring the positive rate to less than 5 percent and the fatality rate as under 1 percent.
"Seeing good recovery rates, many think virus is weak and they will recover soon. This has led to rampant carelessness," PM Modi said.
He added that those working on the vaccine are doing it but there is a need to focus on ensuring that people are alert and the transmission of the virus is curbed.
Besides, PM Modi and Chief ministers of states, Union Home minister Amit Shah, Health Minister Harsh Vardhan, and NITI Aayog member VK Paul were seen accompanying PM Modi.