PM Cancels 3 Farm Laws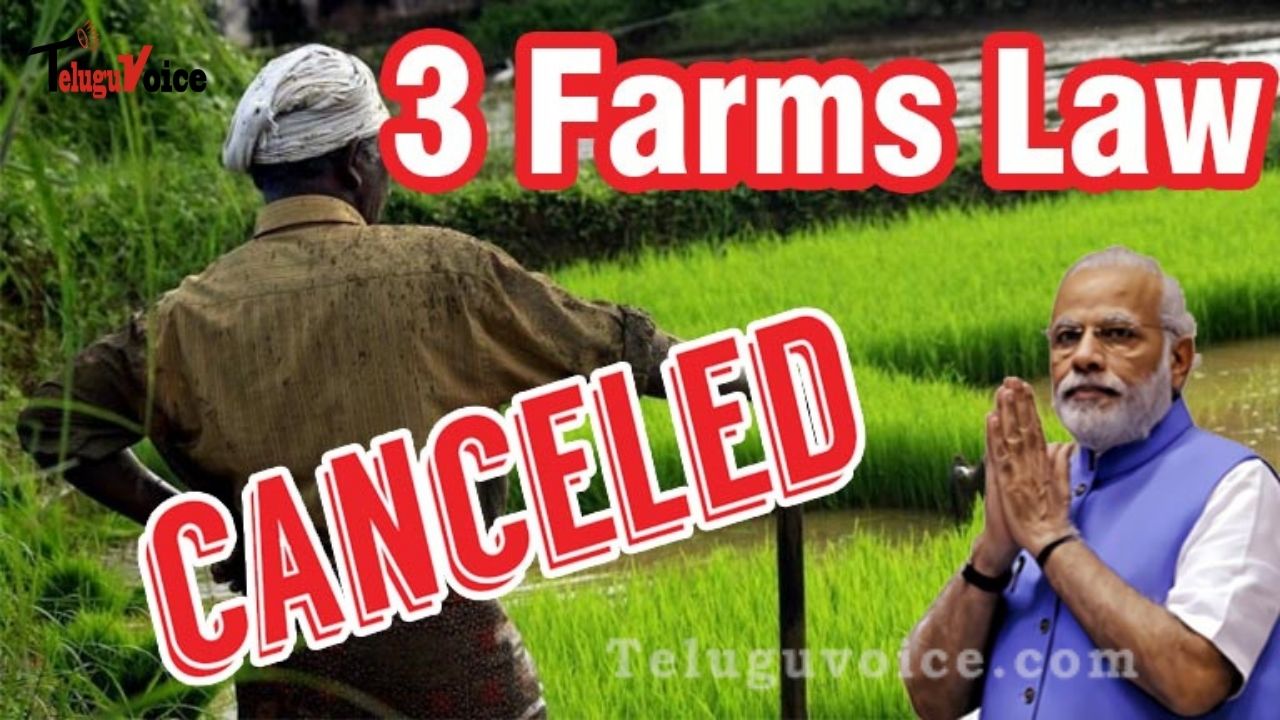 Three controversial farm laws will be withdrawn at the heart of massive farmer protests across the nation for over a year. PM Modi said today in a stunning announcement just months before elections in states like UP and Punjab.
The decision comes on Guru Purab, when Sikhism's founder Guru Nanak's birthday is celebrated, mostly in Punjab.
"While apologizing to the nation, I want to say with a sincere and pure heart that maybe something was lacking in our Tapasya (dedication) that we could not explain the truth, as clear as the light of the Diya, to some of our farmer brothers. But today is Prakash Parv, not the time to blame anyone. Today, I want to tell the country that we have decided to repeal the three farm laws," PM Modi said in an address to the nation.
"I would request all my protesting farmer friends, today is the auspicious day of Guru Purab, return home to your fields and your families and make a new beginning, let us move forward afresh."
Before the big climb-down, the Prime Minister defended the laws saying they were meant as reforms, mainly for small and marginal farmers.
"Whatever I did was for farmers. What I am doing is for the country."
Thousands of farmers from Punjab, Haryana, UP, and Rajasthan have been camping outside Delhi since November 2020, demanding that the "black laws" be withdrawn. The BJP has faced massive anger in northern states.
The farmer protests did not stop through several rounds of talks between the government and farmers, disruptions in parliament, and Supreme Court hearings on petitions challenging the laws.
Soon after his speech, #Masterstroke started trending on social media.
The opposition has to recalibrate its next moves, but for now, its leaders call it the farmers' victory over the government's arrogance.