Many Injured And 1 Dead In Protests At Secunderabad Railway Station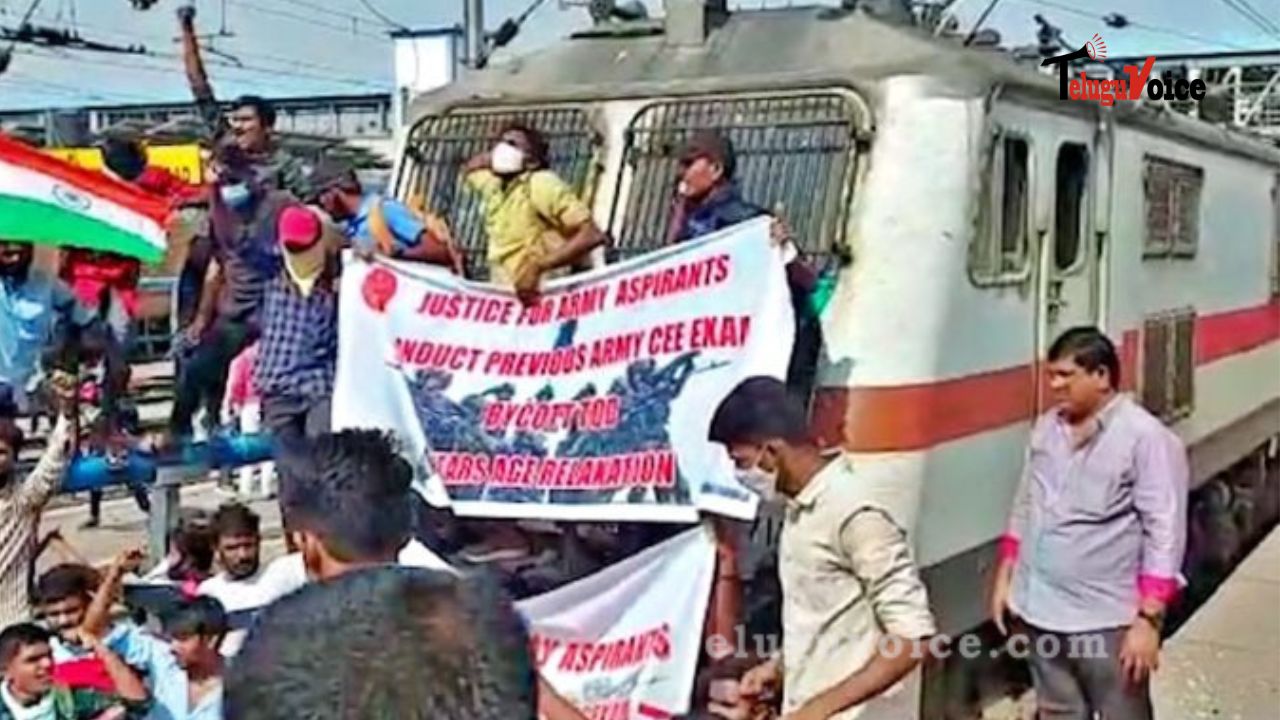 India is witnessing protests from thousands of defence job aspirants, who are opposing the Central government's new Agneepath scheme for recruiting soldiers across the three services.
After burning a bogie in Bihar yesterday, on Thursday, another train has been set on fire today on Friday at Secunderabad railway station.
In order to control this, the Telangana police allegedly open-fired at the protesters, which resulted in death of one person and many others are critically injured and then the injured were shifted to Gandhi Hospital in Secunderabad.
According to the police, hundreds of agitators attacked the railway station and loot stalls and offices with sticks and stones on platforms numbers 1 and 2.
"The general railway police (GRP) forces were forced to open fire at the angry protester after lathi-charge and tear gas shells failed to bring the protests under control," one of the senior police officials said.
GRP forces allegedly opened around 15 rounds of fire to control them. Two police constables too were injured in the stone-pelting and some passengers were also injured in this incident.