KTR's Tweet: A Question For KBC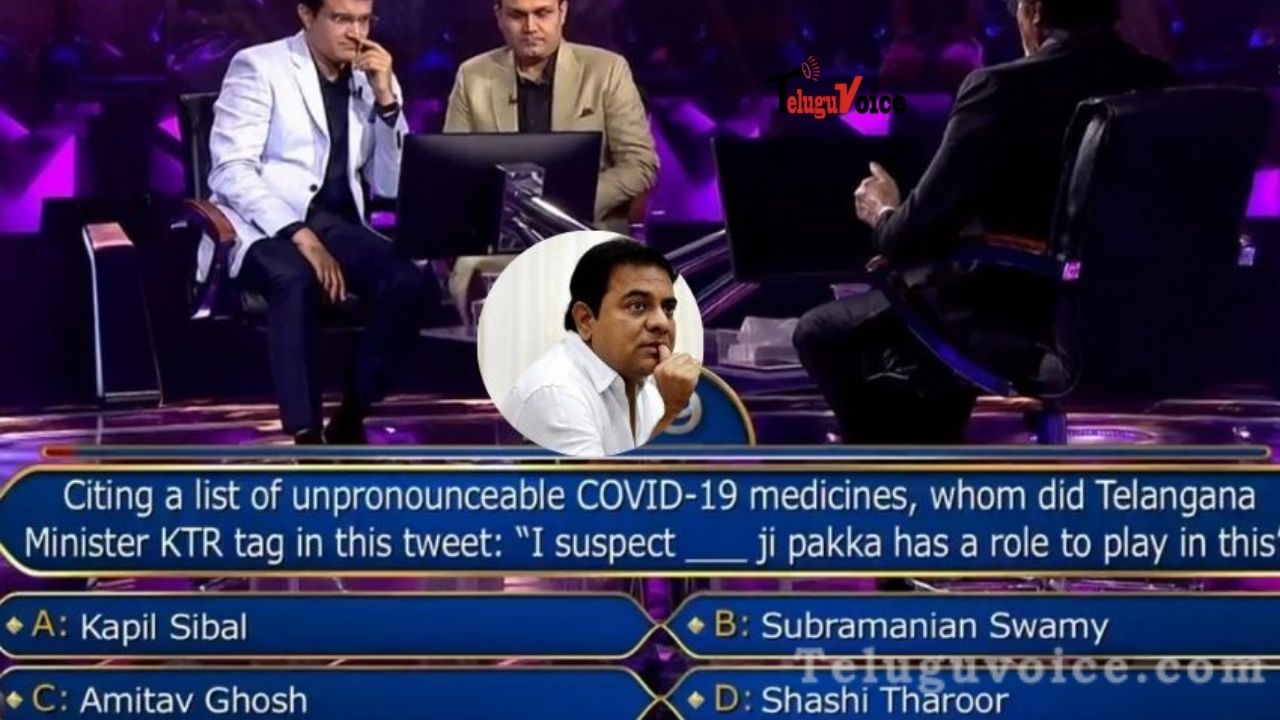 Telangana Minister and Working President of the TRS (Telangana Rashtra Samithi) KTR is a tech-savvy person. He is very active on social media platforms due to his regular presence. KTR enjoys a vast following on social media platforms like Twitter and Facebook.
One of his viral tweets has made it to quiz show Kaun Banega Crorepati hosted by none other than veteran Bollywood star Amitabh Bachchan. This tweet was asked as a que to former Indian cricketing legends Sourav Ganguly, and Virender Sehwag.
The question was 'Citing a list of unpronounceable COVID-19 medicines, who did Telangana Minister KTR tag in his tweet: "I suspect _ JI pakka has a role to play in it?"  'The options were Subramanian Swamy, Amitav Ghosh, Kapil Sibal, and Shashi Tharoor.
The correct answer is Shashi Tharoor.
Though Dada and Viru managed to answer the question right. Meanwhile, one of the netizens took this question to KTR's notice.
Immediately, KTR quoted the tweet and wrote, "Ain't this hilarious @ShashiTharoor! Just a tongue-in-cheek comment made it to KBC. Hope Dada and Sehwag got it right."