KTR Visits Rain Affected Areas, Provide Assurance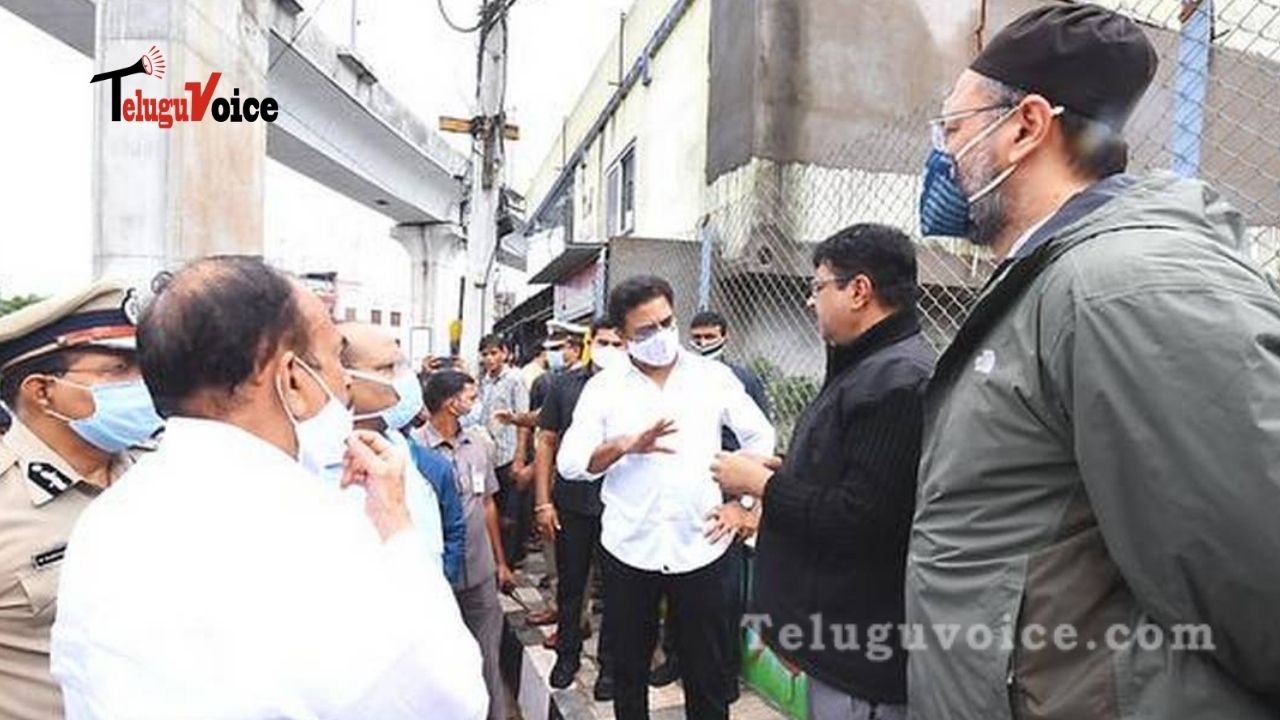 Municipal Administration and Urban Development Minister KT Rama Rao visited MS Maktha and neighbouring areas in Khairatabad on Friday to inspect the rain-affected areas.
People in the locality were shifted there from low-lying areas that were badly affected by floods and Heavy rains. The minister interacted with the residents of the area and also visited various shelters to know the condition of people living there.
He was deeply concerned about the provision of food, medicines and blankets for the residents. He also assured to the people there to provide ration kits, and the other basic required facilities to residents in the rain-affected areas.
With water levels receding, the Minister directed the Greater Hyderabad Municipal Corporation (GHMC) to take up extensive sanitation works in the colonies.
He was accompanied by GHMC Commissioner DS Lokesh Kumar and MLA D. Nagender and others during the visit.
Meanwhile, The heavy rains and the resultant floods in the State had resulted in the death of 50 persons, including 11 from GHMC area, besides damaging standing crops to the tune of Rs 2,000 crore in the State.