'KCR Has Lost Mental Balance': JP Nadda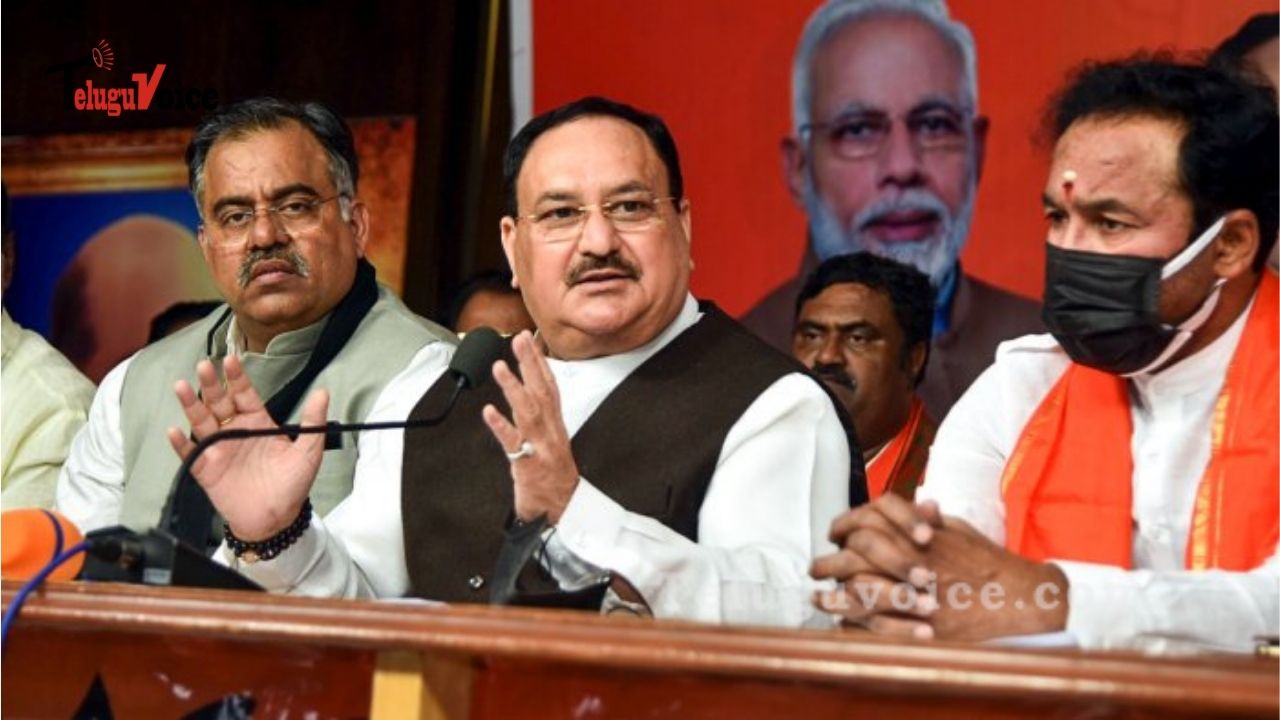 After the BJP's victory in the Assembly bypolls, BJP president JP Nadda railed against the ruling TRS in Telangana for its "undemocratic and autocratic" functioning.
He called the TRS regime "the most undemocratic" and "one of the most corrupt" in the country about the arrest of state BJP president Bandi Sanjay Kumar and the alleged corruption.
BJP would democratically fight against the TRS till the "decisive end," he said. The coordination meeting of RSS would be held from Wednesday, January 5.
Asserting that he would follow COVID-19 norms, Nadda sought the police official to make the necessary arrangements so that he could pay respects to Mahatma Gandhi's statue. The police official, however, expressed his inability saying he had no permission for it, he said.
 "It (TRS government) is the most undemocratic government which is functioning. Whatever has happened in the last two days (over the arrest of Bandi Sanjay Kumar), it is the murder of democracy," he said.
He alleged that it is "dictatorship" in a way and "autocracy" on the TRS government. Though TRS ministers organized rallies and public meetings, he charged the attempt to stop BJP on the pretext of coronavirus. He alleged that police used gas-cutters to enter Sanjay Kumar's office at Karimnagar on Sunday night to foil his peaceful protest and manhandled him before arresting him.
"I am ashamed to say that we are in the 21st century," he said.
Attacking KCR over "his behaviour," Nadda alleged "he (KCR) has lost his mental balance" in the wake of BJP's wins in Dubbak and Huzurabad assembly bye-polls. "He has lost his sense of proportion, the way he is behaving," he said. On the alleged corruption in the TRS regime, Nadda said, "This state is proving to be one of the most corrupt states and all under the direction of the Chief Minister."