BJP Manifesto A Copy-Paste Work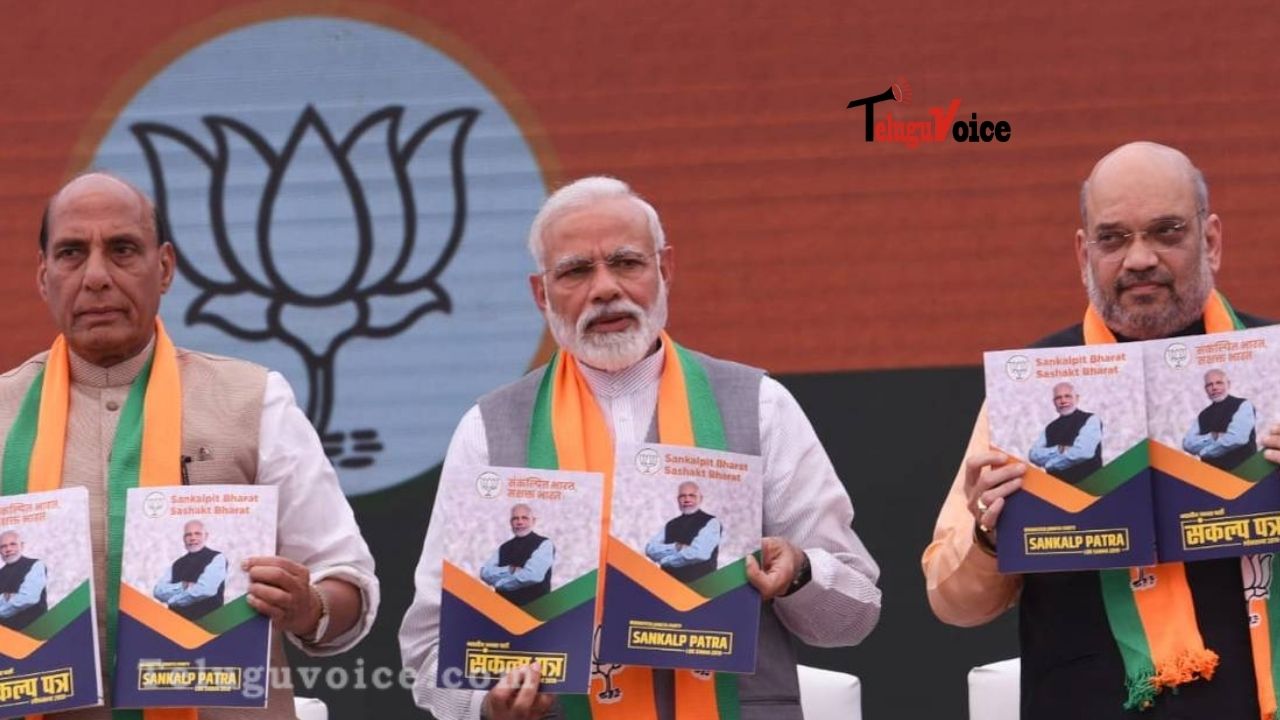 As it give BJP a good manifesto terms and promises, it will go a tough fight for the ruling Telangana Rashtra Samithi(TRS) after the former released its manifesto for the Greater Hyderabad Municipal Corporation (GHMC) polls on Thursday.
Alleging the BJP, ruling party headed by K Chandrasekhar Rao has claimed the manifesto carrying some initiatives and at least six photographs pertaining to works carried out by the TRS government clearly indicating the ideas to be copied from the ruling party.
Stating a few things from BJP's manifesto, the party promises to provide free coronavirus vaccine and tests for all, free water, free power, free tablet PCs, and high-speed WiFi for economically disadvantaged children.
The manifesto was released by former Maharashtra chief minister Devendra Fadnavis. The former minister also spoke on how the party wanted to release the State from the clutches of Chief Minister K Chandrashekhar Rao.
The BJP also did some cut-and-paste job, lifting promises from the TRS manifesto such as free drinking water to the city denizens and free power to caste-based professions in the city. Chandrashekhar Rao had already announced that salons, laundries and dhobi ghats across the State would be given free power.
The elections to Greater Hyderabad Municipal Corporation will held on 1 December and results to which will be announced on 3 December.