Sonakshi Sinha Becomes 'Licensed Scuba Diver'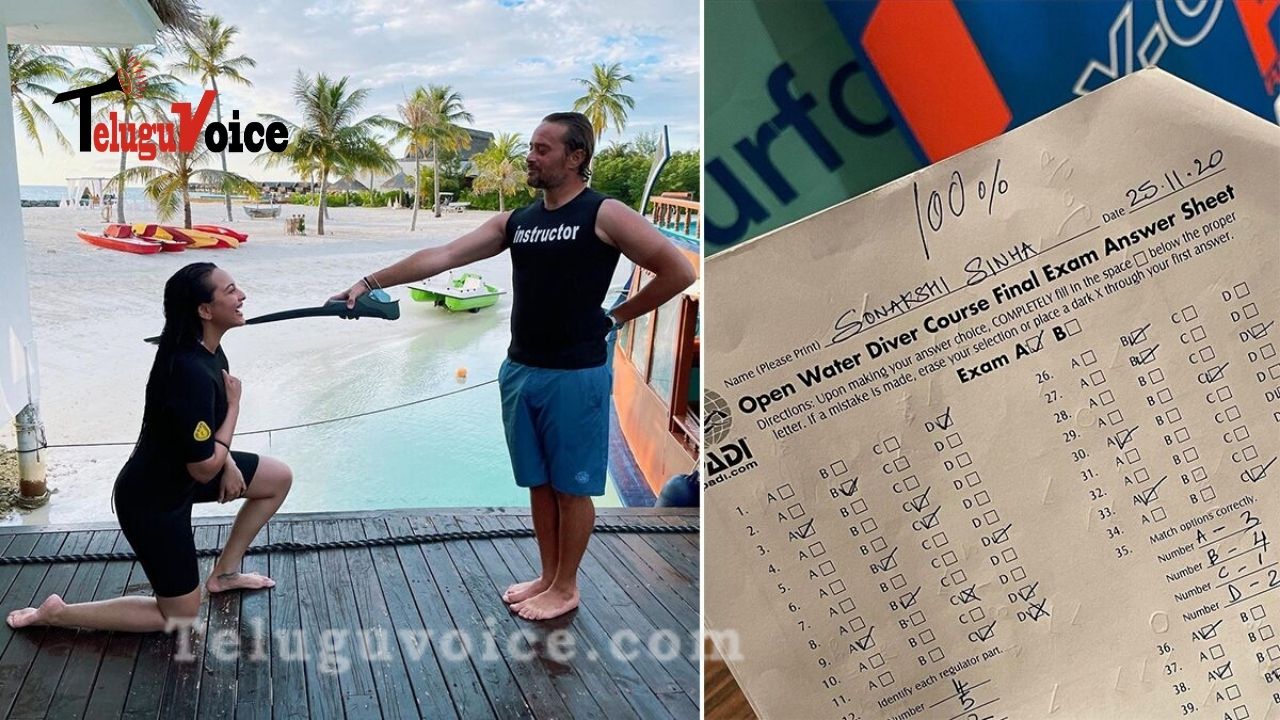 Maldives has been a favorite holiday spot of many stars from the Indian film industry. Recently many stars such as Tara Sutaria, Taapsee Pannu Samantha Akkineni, Rakul Preet Singh, Kajal Aggarwal, and Neha Dhupia have all graced the place.
Bollywood actress Sonakshi Sinha is also enjoying her quality time in Island nation. On Friday, she took to her Instagram to announce that she is now a licensed scuba diver and she has been wanting to do for years and finally succeeded in doing it. She also showed her 100 % score in the open water diver course test. Recently, she jetted off to the Maldives for a short holiday and shared a series of pics from her vacation.
After becoming the licensed scuba driver, the actress shared a few images, in which she is knelt down on the deck as she receives the honor of becoming a trainer by her coach and mentor, Mohammed. She thanked her 'super strict' instructor, saying "Thank you@oceanicworldmaldives for giving me my super strict and super cool instructor Mohammed, i couldnt have asked for a better teacher(i mean this is the first time I've scored a 100% in ANY exam )! And thanks @grandparkkodhipparu@kapilmathur1985 (the post certification photographer) for making it happen!!! #scubasona #openwaterdiver."
Previously, she shared yet another breathtaking image giving us a view of the beautiful open blue sea, as she sat on the very edge at her resort, she was seen in red short dress with a beautiful hat. The image showed her sitting at a far corner, beyond which is the open expanse of the Arabian Sea.