Hot Actress Sets Internet On Fire In Leopard Print Bikini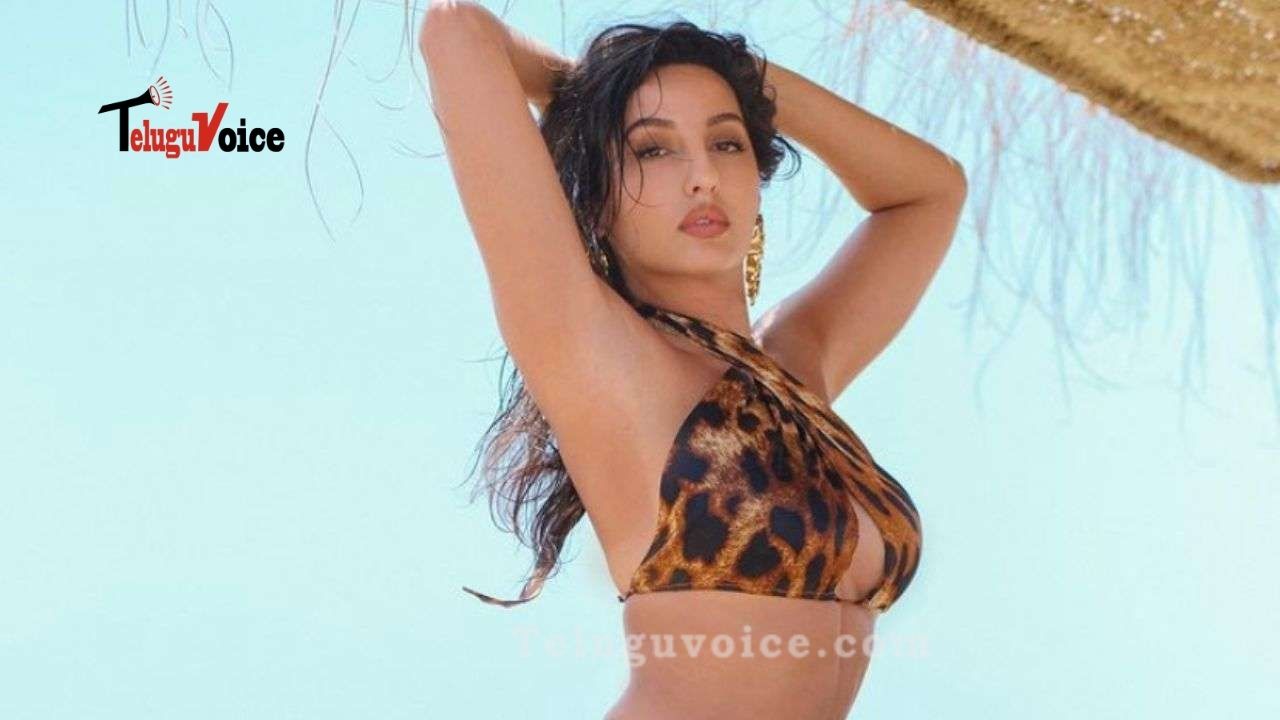 Canadian dancer Nora Fatehi has made her fans swoon over her amazing dance moves and with her sexy figure. She often burns the internet with her workout videos, bikini images, and videos.
Recently, the actress Nora set the internet on fire yet again with her latest photoshoot. In the images, she can be seen posing sensually in a leopard print bikini and long skirt with a thigh-high slit arm the label Jenn. Nora paired her look with golden earrings and tousled hair.
In the first image, the actress can be seen posing with her front profile while in the sending pic Nora is posing in her right profile. For the images, she is posing on the beachside under an umbrella. "The sun would set so high Ring through my ears and sting my eyes Your Spanish lullaby," Nora captioned the post.
In another pic from her photoshoot, she looked divine as she stood against a black horse with the ocean as a background and is also holding a small bag in her hand. While sharing the pic, the actress posted as, "I just heard that I was the baddest in the town..So I came down and had to pick up my crown.."
Here Are Her Images From The Photoshoot: