47yr Actress Glam Show Is Simply Breathtaking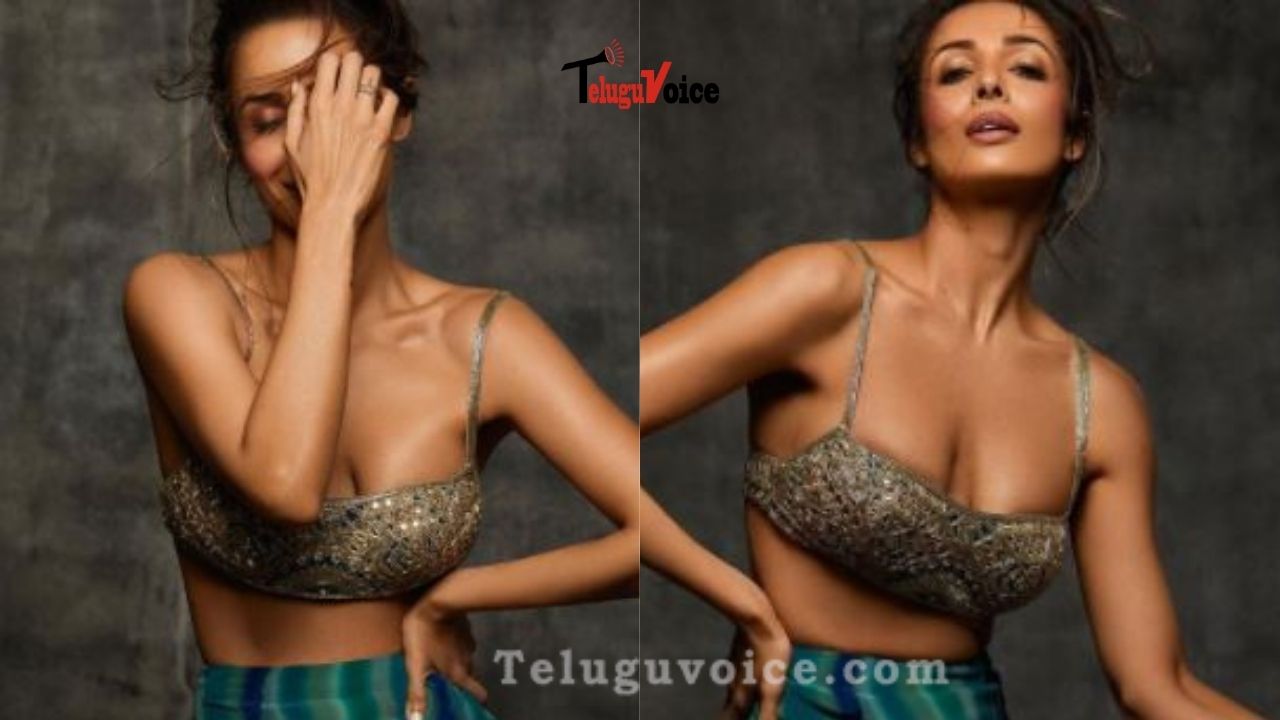 Bollywood hot actress Malaika Arora is the Diva of the fashion industry, even at the age of 47, the star actress is giving sleepless nights to the youngsters with her sizzling figure. In her new post on Instagram, the actress posted images from her glamorous photoshoot. She shared a series of continuous three posts on her Instagram. The actress was seen in a totally nailed gold linear embroidered blouse and a teal striped tulip skirt.
In her first image, Malaika gave a sensuous pose by flaunting her toned thighs and lifting her leg. It seems the word hot was made for her in the skirt featured a thigh-slit exposing her thigh. The next pic is surely drool-worthy, in which she is seen in the beautiful shy smile which is partially seen behind her hand and her sultry cleavage in the image may resist turning your head.
We cannot stop flowing over how gorgeous looks in the third image. Donning a teal blue dupatta, this has a zari embroidered border. The actress highlighted her eyes and gave a stunning pose for her fans and followers. Notably, the outfit wore by her is priced at Rs 79,000 is one that many would dream about.