Yellow Alert Issued In Hyderabad As Heavy Rains Persists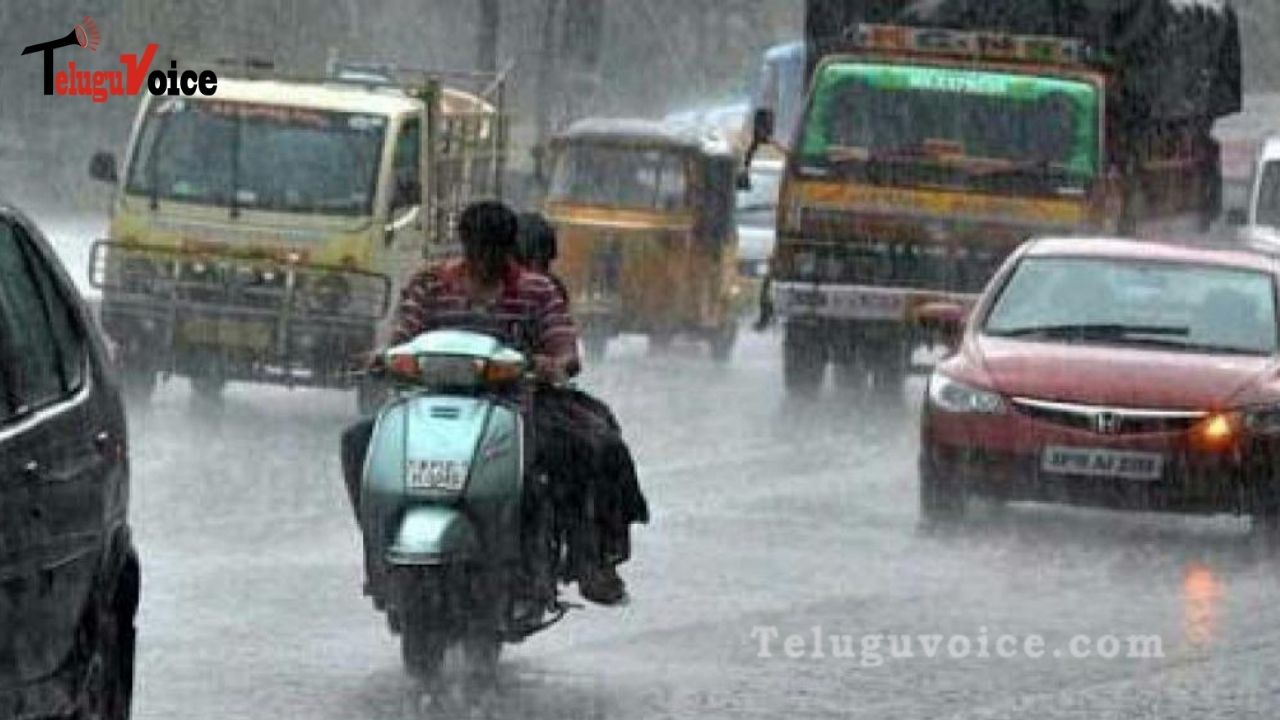 Yellow alert has been issued in Hyderabad by The India Meteorological Department after hours of persistent rainfall with parts of localities submerged in water on Wednesday.
Lakes across the city and surrounding have been overflowing, as the excess water found its natural course to Musi river resulting in the floods in the city.
In GHMC limits so far, the record rainfall is 24 centimetre at Begumpet in Hyderabad in August 2000 when the city got flooded. The heavy rainfall has been caused after a deep depression in the Bay of Bengal crossed the coast near Kakinada on Tuesday, causing widespread flooding and damage across both the state and Telangana.
Incessant rain throughout the day and night on Tuesday has flooded several low-lying areas in Pragathi Nagar, Nizampet, Bhagyanagar, Balajinagar, Gokul Flats, Vivekananda Nagar, Allwyn Colony and other localities in Kukatpally area.
Three people lost their lives after wall of a house collapsed in Gaganpahad area of Shamshabad in Hyderabad last night, owing to heavy rainfall. Total 11 deaths have been registered in Hyderabad due to incessant downpour, since last night.
Telangana government declares holiday for two days. Authorities have requested people to stay home and cooperate with the relief and normalisation tasks done by DRF.