The Ghost Movie Review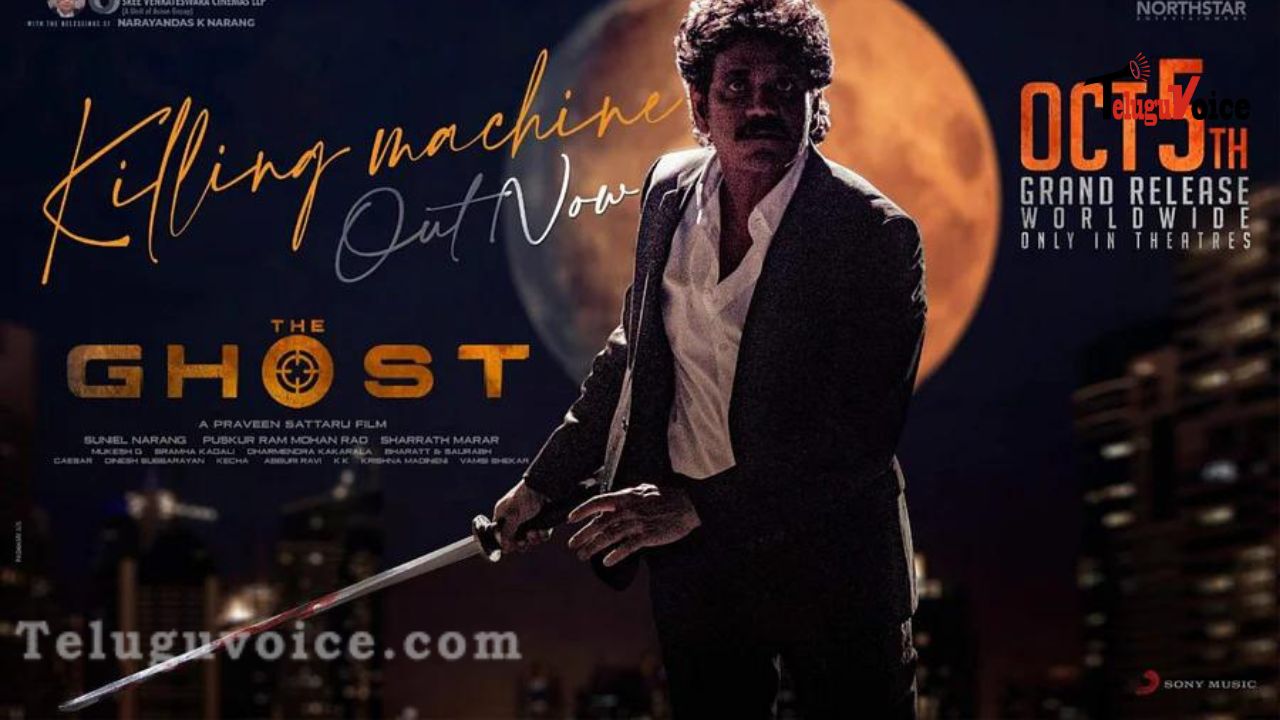 King Nagarjuna's latest movie, The Ghost, which has been carrying positive expectations around it, helmed by Praveen Sattaru, has been released today, on the eve of Dussehra. Let's see the review at how the movie is.
Movie : The Ghost
Star Cast: Nagarjuna, Sonal Chauhan
Director : Praveen Sattaru
Run Time : 2 hr 18 Mins
Release : 5 October 2022
Story:
Vikram (Nagarjuna) is an Interpol cop works on a contractual basis and the film starts with glimpses of his past, as we can see him protecting his sister and niece. Nagarjuna goes after the underworld in Dubai in his past and why he has to protect his sister, how his past is linked to his present and what finally happens will form the rest of the story.
On-Screen Performances:
As usual, Nagarjuna is good in his role, carrying the entire film on his shoulders, but to no avail in the end and he looks good and is effortless even in the action scenes. Sonal Chauhan is perfect in her role.
Gul Panag and Anikha Surendran, who are seen in crucial roles, do well in their roles, and the scenes they share with Nag are interesting.
The rest of the cast is very good in what they're given, including Ravi Varma, Srikanth Iyengar and Jaya Prakash.
Off-Screen Talents:
Director Praveen Sattaru takes a familiar concept, but gives his own spin, in the film and his screenplay is tight in parts, while it lags a bit in the others.
He is known for his unique mark in movies, which seems lacking in The Ghost, with several scenes feeling like they've been stretched too thin.
The background music in the first half of the movie is especially good, elevating every scene of the film, and so are the action scenes. However, they get too much in the second half, disconnecting the fans and audience from the rest of the story.
The cinematography of the movie is top-notch, and also the production values, which are very clearly shown throughout the entire movie. The editing could have been a lot crisper.
Positive Points:
Visuals
BGM in the first half
Few action sequences
Negative Points:
Too much action in the second half
Weak plot
Lack of emotional connect
Overall Verdict:
The Ghost is burdened with too many action scenes in the second half and very little emotional content. The film doesn't carry director Praveen Sattaru's mark, passable in bits and pieces, and can even test your patience.