Singer Suchitra Calls Veteran Actor A Puppet Master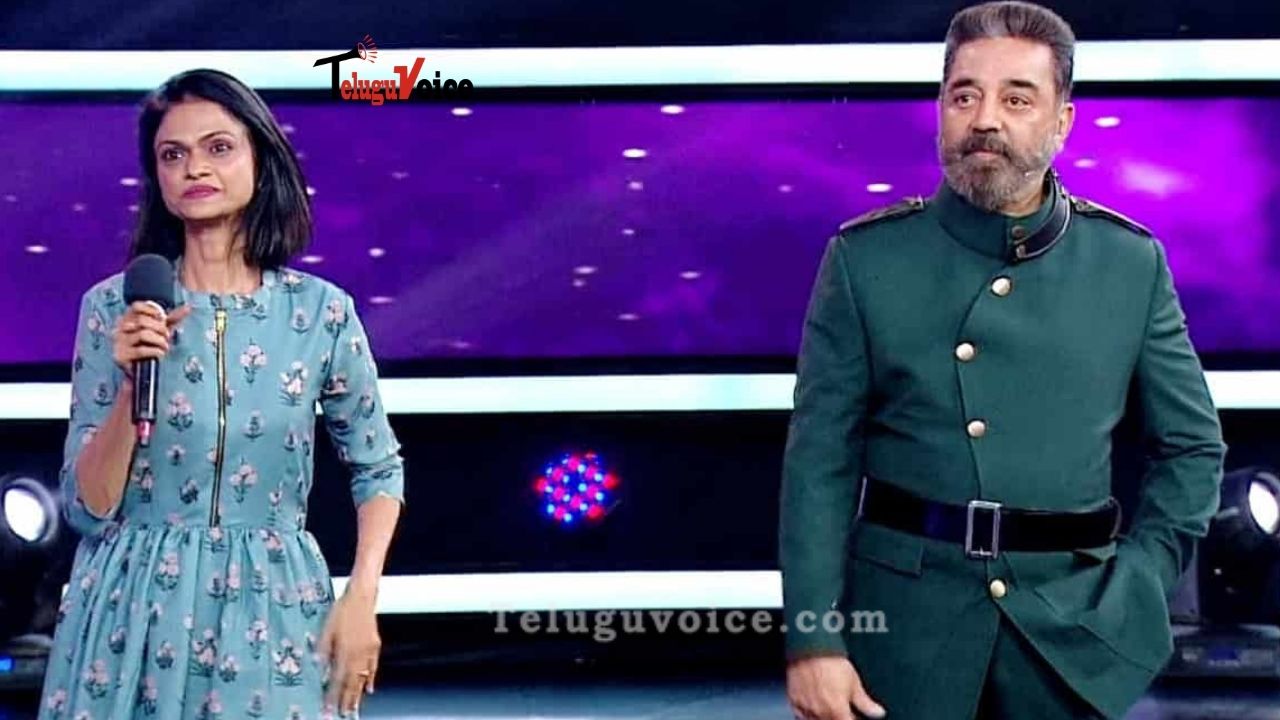 Singer Suchitra once again is in the news headlines for her strong comment. This time for her latest controversial remarks on actor Kamal Haasan, the host of controversial reality shows Bigg Boss 4 Tamil. Suchitra was one of the reality show contestants, and when she was in the house of Bigg Boss, she earned good support from her fans and the TV Viewers.
Suchitra made an appearance in Bigg Boss 4 Tamil show as a wild card contestant. She stayed in the house for a few days before getting eliminated. Singer Suchitra has now hit out at veteran actor Kamal Haasan in a now-deleted post.
The singer said that Kamal Haasan gifted all the participants with the handloom clothes from his own brand that he promoted throughout the Bigg Boss show.
Suchitra claimed that he gifted handloom clothes to all the contestants, but she received a synthetic shirt.
Suchitra also called Kamal Haasan a Puppet Master and added that she knew she was given a synthetic shirt and told to display it as Khadi. The singer also said about Kamal Haasan that he is a helpless man- not a God.
Aari Arjunan lifted Bigg Boss Tamil's 4 title, whereas Balaji Murugadoss was the runner-up.