Chakra – A Boring Thriller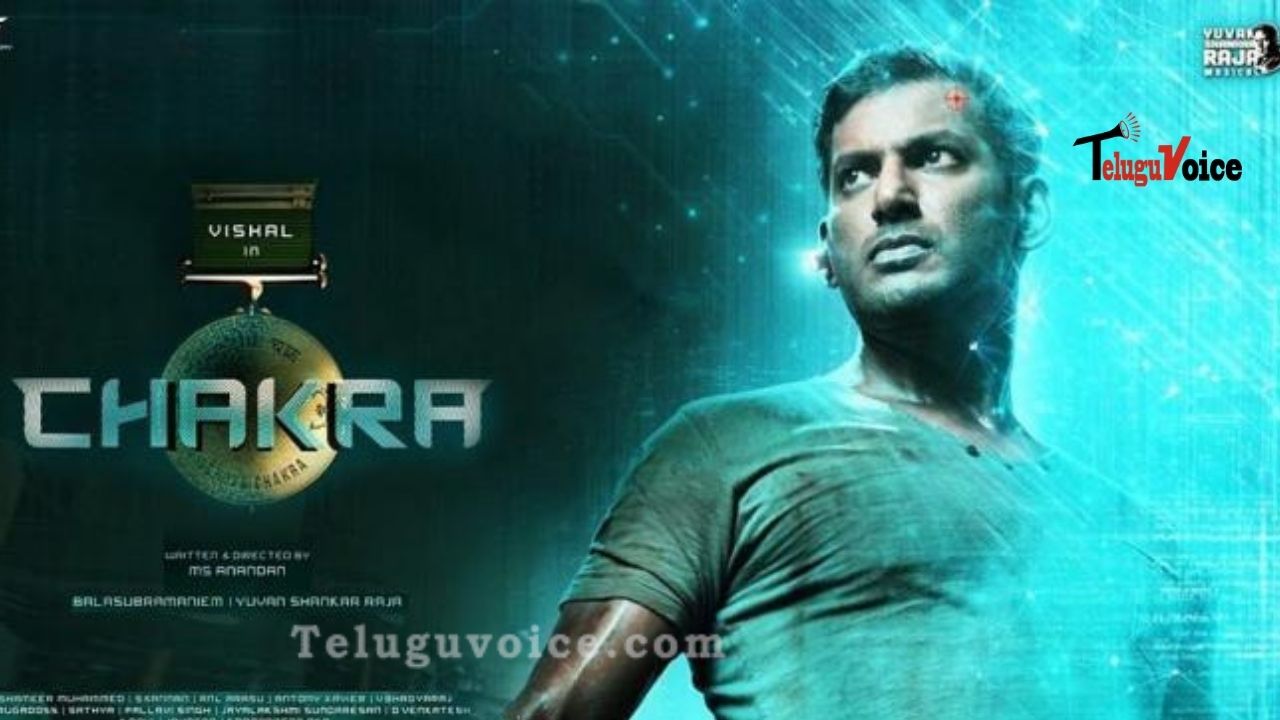 People have pinned a lot of hopes on Vishal's thriller film Chakra which is based on a digital scam. Let's see if the film reached audience expectations or not.
Director: M.S. Anandhan
Cast: Vishal, Shraddha Srinath, K.R. Vijaya
Story:
A series of 49 robbery cases gets registered on August 15th (73rd Independence Day). After trying their level best, the police assign Gayathri (Shraddha Srinath), the police officer to take up the case. However, Chandru (Vishal) who is a military officer enters the middle of the scene for a reason. What is that reason? Why Vishal joins Shraddha to find out the robbers? How the title is connected to the story? You can find answers to all these questions on screen.
Review:
Vishal's performance as a military officer is good. However, we cannot compare it with his performance in the films such as Detective, Abhimanyu etc. Emotions between Vishal, his grandmother, and the sentiment of his father's medal haven't worked out. Shraddha Srinath is wasted. Her anger seems a bit too much and artificial. Another actor that we cannot reveal now for your suspense sake did a good job.
Direction is bad. Though the storyline is good, the way the director narrated it irritates the audience. Also, there are no heart-touching scenes which are required at places. Production values are good. Music is just okay. Camera work and editing work are also okay.
What's Good?
Performance of Vishal
What's Okay?
Storyline
What's Bad?
Direction
Verdict: Overall, Chakra is a suspense thriller where the suspense is revealed in the middle of the film. At times, the audience may feel bored. If you have another good choice this weekend, you can skip it without a second thought.