Boyfriend For Hire Teaser – He Is Expensive!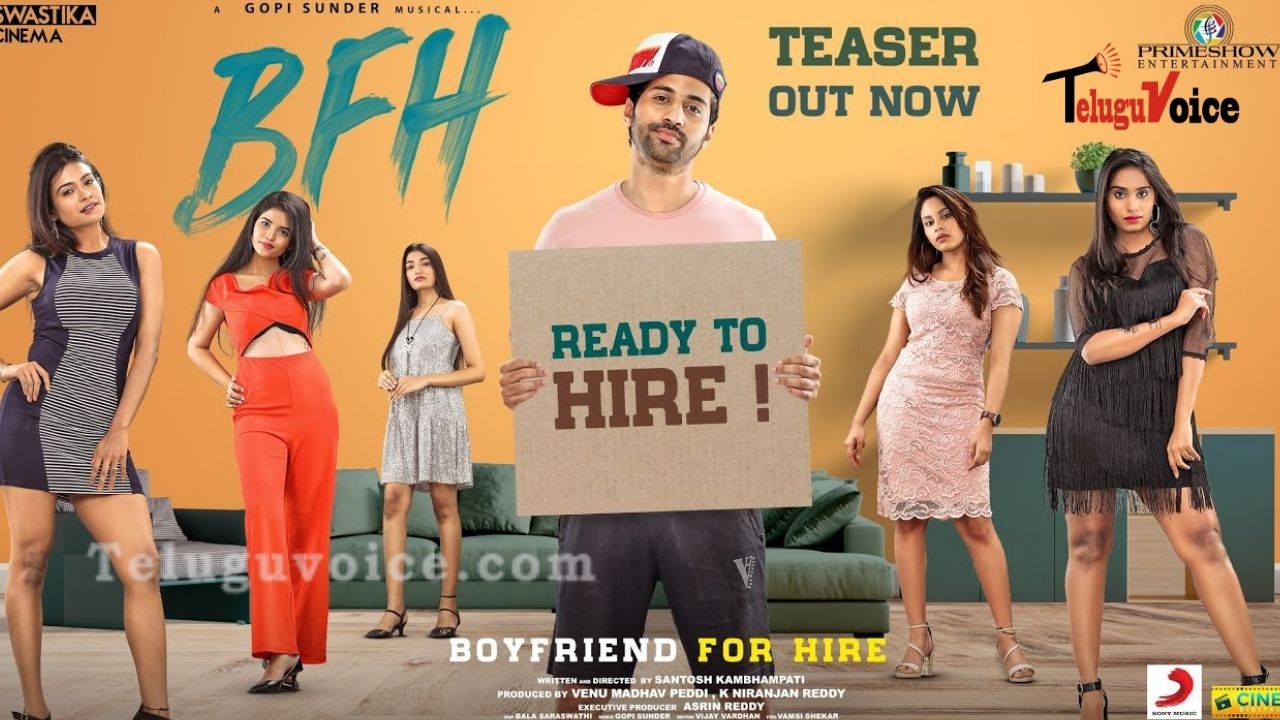 The film 'Boyfriend for Hire' is coming up with a new concept. There are many films where we can see women selling themselves for various reasons.
But, in Boyfriend for Hire, the hero will sell himself for money, but he claims himself to be a virgin! Is it true? Why he chooses a different path rather working as a software engineer or some kind? To know answers to all these questions, you have to wait until the film gets released.
The teaser is fun-filled and we can see multiple actresses, however, the female lead is Malavika Satheesan. It starts with sharing a post on social media that he is for sale! We can also see multiple girls hiring him, but all it is for the day! We have to wait and see if this unique concept will attract some eyeballs.
Boyfriend for hire is written and directed by Santosh Kambhampati. It has Kerintha fame Vishwant as the lead. Venu Madhav Peddi and K Niranjan Reddy have produced the movie jointly while Gopi Sunder has scored the music. Bala Saraswathi is doing the camera work while Vijay Vardhan is the editor.