Bigg Boss 4: Housemates Get Overwhelmed On Seeing Their Loved Ones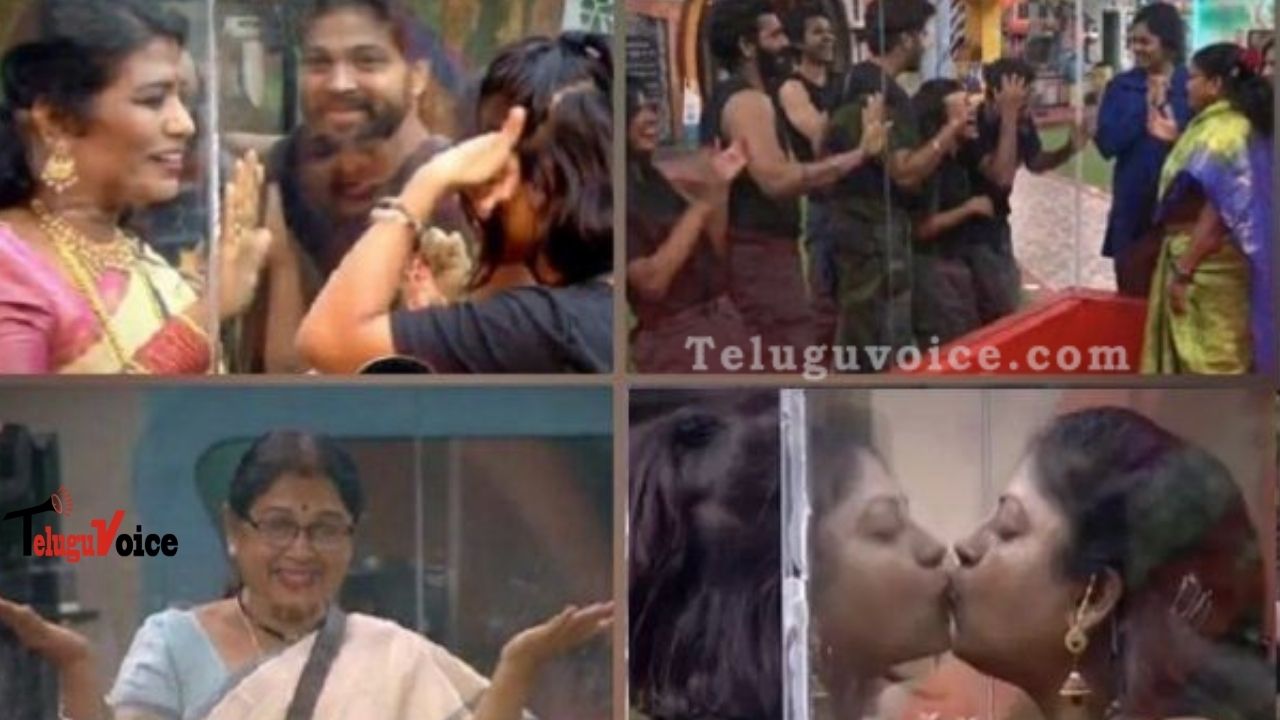 In Bigg Boss season 4 like in every season, housemate's family members were sent into the house. However, due to corona, this time all the family members stayed in the glass cabin and interacted with their loved ones.
As a part of game, Avinash should not to eat non-veg as housemates on one hand were infuriated on him for damaging the mutton and on the other hand a restriction on him to not eat has made it even more difficult for him to stay without non-veg. At such a time, Sohel ate mutton deliberately in front of him and tried to tempt him. All Family members stepped in surprisingly while the housemates were doing the commando drill.
Akhil's mother entered the house while all were in the frozen stage, he burst into tears when he saw her. Meanwhile Bigg Boss instructed all to unfreeze and all the housemates went to her lovingly. Akhil's mother said Harika that she wanted a girl like her and then Harika felt ecstatic. Akhil's mom asked about Monal too and said she is like his best friend.
After she left, Akhil, Abhijit and Sohail hugged emotionally and with the arrival of Harika's mother, there was a hustle and bustle when they greeted her, she thanked Abhijit for taking good care of her daughter and also urged Harika to become a captain soon. Later, Abhijit's mother wished everyone to be together and Avinash mother funnily said that she would get him married as soon as he comes out. All in all, housemates got overwhelmed with joy on seeing their loved ones.