Bangarraju Trailer Revealed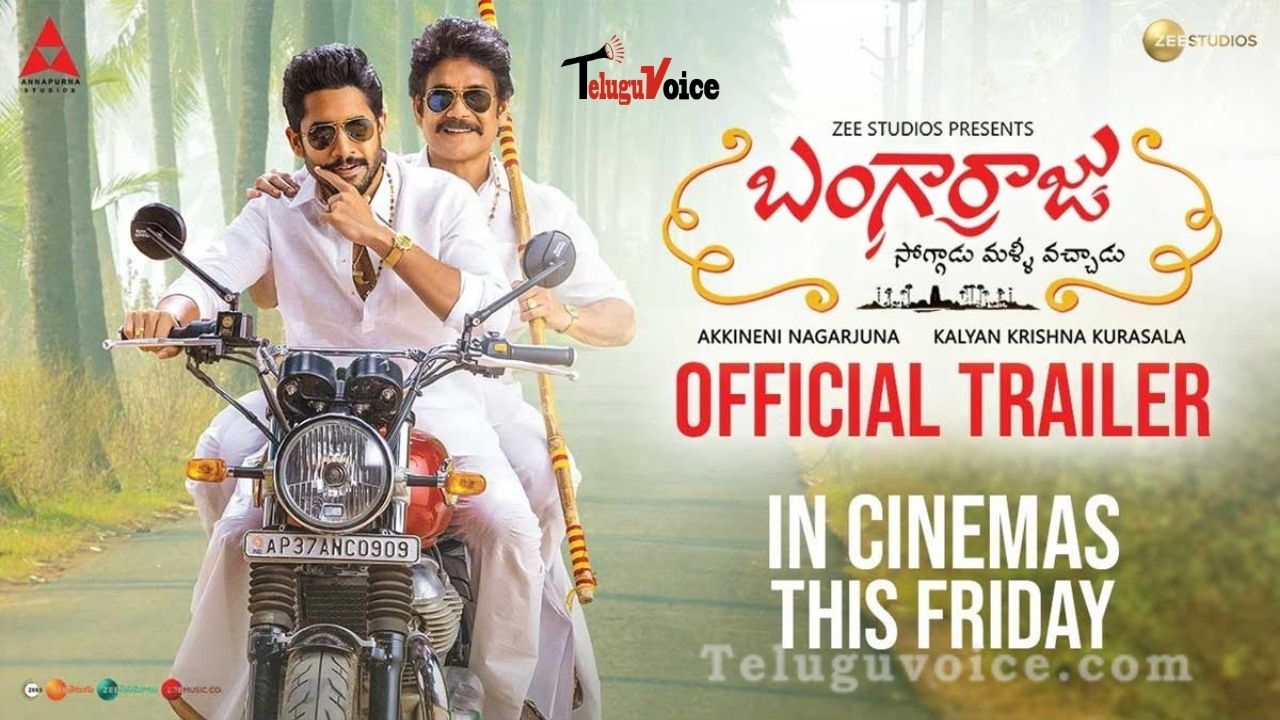 Ramya Krishna and Kriti Shetty as the lead actors of Nagarjuna and Naga Chaitanya. The upcoming movie 'Bangarraju' was helmed by Kalyan Krishna. Bankrolled under the banner of 'Zee Studios' and 'Annapurna Studios Pvt. Ltd.', the movie is a sequel to the 2016 super hit film 'Soggade Chinni Nayana'.
This upcoming movie is all set to hit the screens on January 14 as a Sankranthi gift. Already released a teaser, and the songs have created a positive buzz and huge expectations for the film.
The latest trailer has also been released and in keeping with the caption 'Soggadu is here again, this trailer is also very interesting. It must be said that Nagarjuna and Naga Chaitanya were torn apart not only in the romantic scenes but also in the action sequences. Bangaraju, who was having a romance with the angels in heaven, comes to earth again when a problem starts in his family.
Here Satyabhama (Ramyakrishna) also gave a hint that she had died and joined behind the actor 'Bangarraju'. Naga Chaitanya, who looks like Chinna Bangarraju, wanders around irresponsibly, flirting like his grandfather. Kriti Shetty was seen in the role of Naga Lakshmi, a village girl. All the elements in the trailer look interesting and impressive. As the actor told that the trailer giving the impression that it was a really festive film and It has to be said that this trailer of the film has doubled the expectations on the film.