30 Rojullo Preminchadam Ela Trailer Released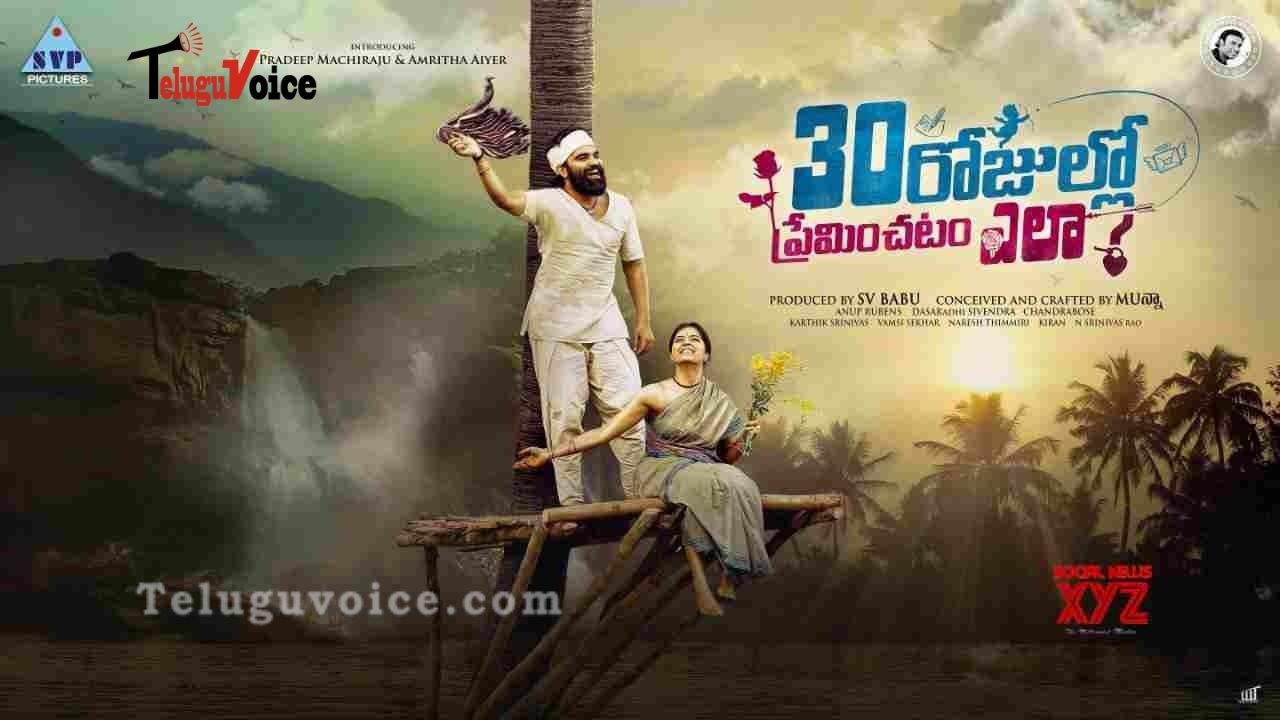 Noted host Pradeep Machiraju's debut movie as the male lead, 30 Rojullo Preminchadam Ela gained a lot of appreciation after the smashing success of the 'Neeli Neeli song' from the film. Today, the trailer of the movie was released and it looks exciting and netizens are giving a positive response.
The trailer starts off with visuals showing the different timelines of the love story between Pradeep Machiraju and Amritha Aiyer. This might be an indication that the movie is going to be a reincarnation love drama. The concept is like  Magadheera, but with a different story backdrop.
Pradeep and Amritha Aiyer are essaying the lead roles and their chemistry looks impressive. Amritha who was mostly seen in soft roles till now seems to have upped the ante with glamour show in this movie. The trailer shows that the movie has an interesting concept but much depends on the execution and novelty of the movie.
GA2 Pictures and UV Creations are bankrolling the movie and the film will be out on screens on 29th January, as confirmed in the trailer as well. Debutante Munna helmed the movie and Anup Rubens composed the music for the film. The upcoming film also features Posani Krishna Murali, Subhalekha Sudhakar, Hema, Jabardasth Mahesh, Viva Harsha, Hyper Aadi, Bhadram, Chandra Bose, and others in supporting roles.