PM Modi Raises The Issue Of H-1B Visas With President Biden.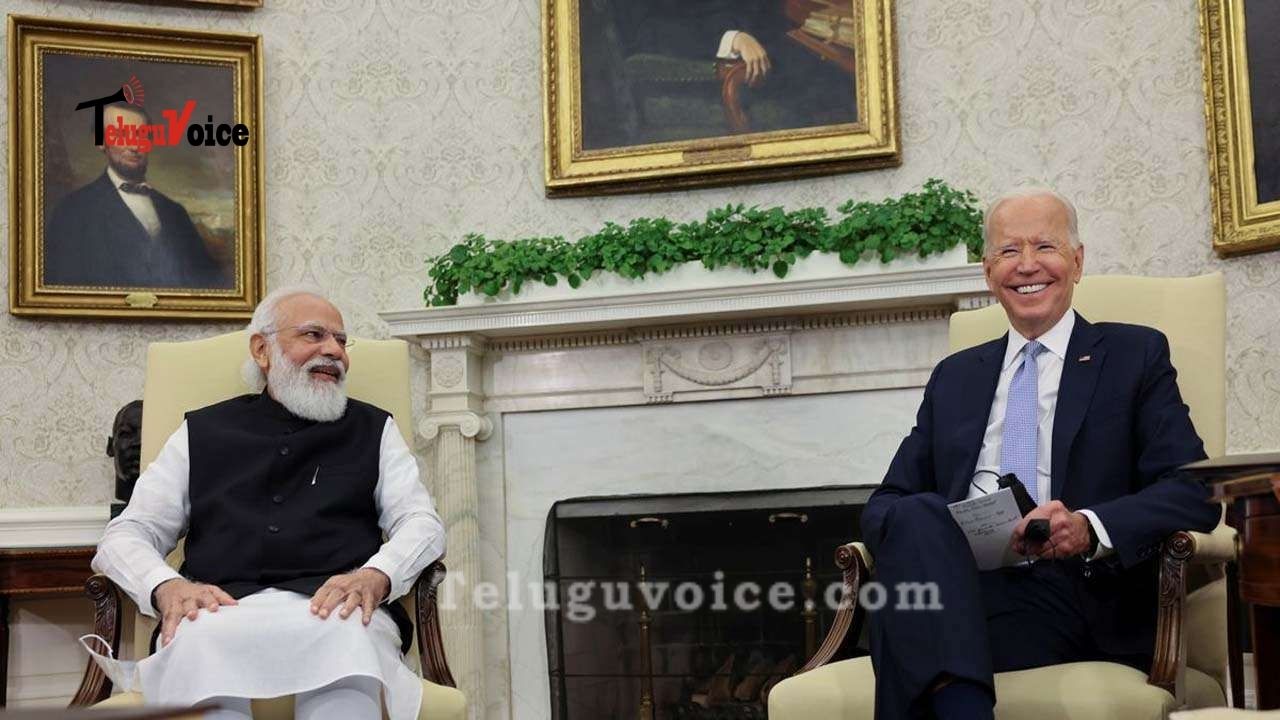 PM Modi discussed a number of issues involving Indian community in America during his first-ever in-person meeting with US President.
PM Modi described as "outstanding" his first bilateral meeting in the Oval Office with US President. Biden said the Indo-US relationship is destined to be "stronger, closer and tighter.
Indian PM and his counterparts - Scott Morrison of Australia and Japan's Yoshihide Suga also attended the meeting of Quad leaders hosted by US President in the US capital on Friday.
Modi discussed the issue of gaining access to the US for Indian professionals. Modi also pointed out that many Indian professionals who work here contribute to social security. Shringla said that the return of those contributions to the US affects the number of Indian workers.
According to the White House fact sheet, the US has issued 62k visas to Indian students so far in 2021, a record. Nearly 200,000 Indian students study in the US each year, contributing USD 7.7 billion to the US economy.
In celebrating the 75th anniversary of the Fulbright Programme worldwide, the Fulbright Programme has brought Americans and Indians closer together for 71 years. In 2008, we welcomed India's decision to fund these fellowships with the US jointly and renamed the Fulbright-Nehru Fellowship Program.
In an announcement made by the White House, the Department of State, USAID and the US-India Strategic Partnership Forum, along with George Washington University are all collaborating to launch the US-India Alliance for Women's Economic Empowerment.